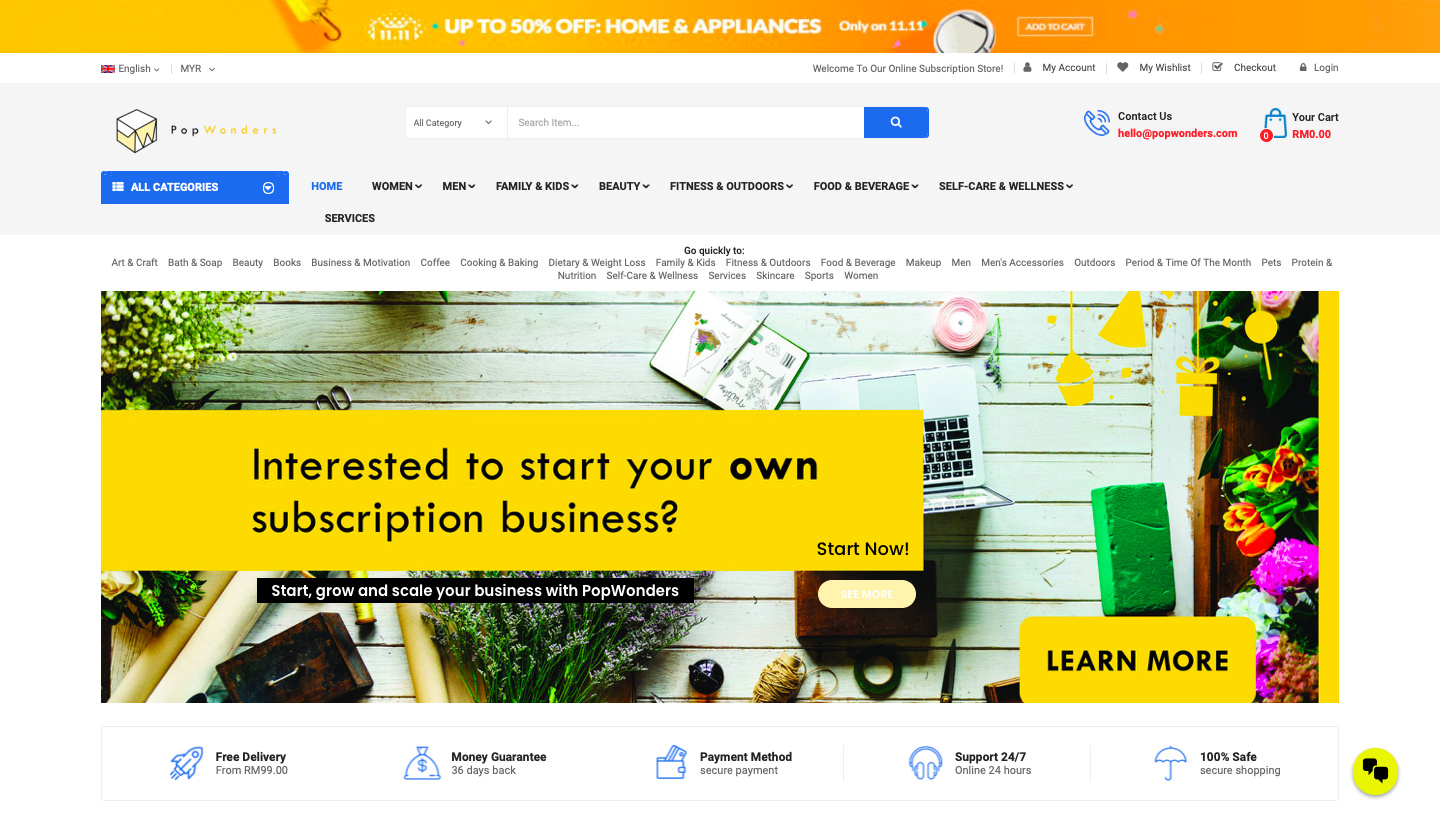 Popwonders—the first e-commerce marketplace specialising in product and service subscription—will officially launch in the third quarter of 2020. They aim to help small and medium business owners to generate predictable revenue streams with fewer inventory problems.
"Our platform only requires the sellers to be experts on their product and service, then we will handle the rest for them. It allows anyone to sell anything online and market fast without setting their own platform, at the same time ensure sales are 'closed' by subscription business model," said Sean Leong, Chief Executive Officer and Founder of Popwonders.
According to their press release, Popwonders aspires to "prop up the retail fad in Malaysia by helping small and medium business owners expanding their business online through this e-commerce platform". Merchants or retailers can list their products and use the backend system for free. Popwonders will then automate processing and transactions, and charges a minimal fee to the customers for each transaction.
"PopWonders will launch our 'Subscription Academy' soon to guide our merchants on how to start a subscription-based business. We want to help small business owners who are affected by COVID-19 pandemic to expand their customer base online and generate more revenues in the future," said Leong.
There are lots of subscription box available in their website such as Covid-19 Subscription Box, Best Box for Coffee Lover and etc. You can visit PopWonders website for more information.
Source: Soya Cincau