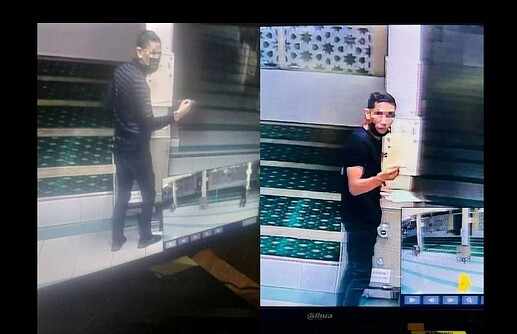 SHAH ALAM: Police are looking for a man who broke into the An-Nahdhah mosque in Section 18 here and stole money from the donation box yesterday.
The culprit thought he would get away scot-free and was unaware that four of eight closed circuit television cameras (CCTV) installed at the mosque had their "eyes" on him fishing out money using a metal ruler from the donation box.
Shah Alam police chief Assistant Commissioner Mohd Iqbal Ibrahim said they were tracking down the thief, believed to be a local.
He is believed to have committed the offence between 4.18am and 4.30am.
A probe was launched after a committee member of the mosque lodged a police report over the incident today.
Iqbal said the mosque had fencing, and it was locked at the time of the incident, adding that there were no security guards on duty.
"The CCTV recording showed the thief walking towards the mosque. We believe he entered the mosque compound by climbing over a wall at the back portion of the premises.
"He was seen fishing out money from the donation box about five to six times and he retrieved RM1 each time.
"However, the mosque committee could not ascertain how much had been stolen from it," he added.
Investigations are ongoing under Section 380 of the Penal Code for theft, he said.
Iqbal urged those with information to contact the assistant investigating officer Sergeant Anis Shafinas at 017-294 4535.
Source: News Straits Times