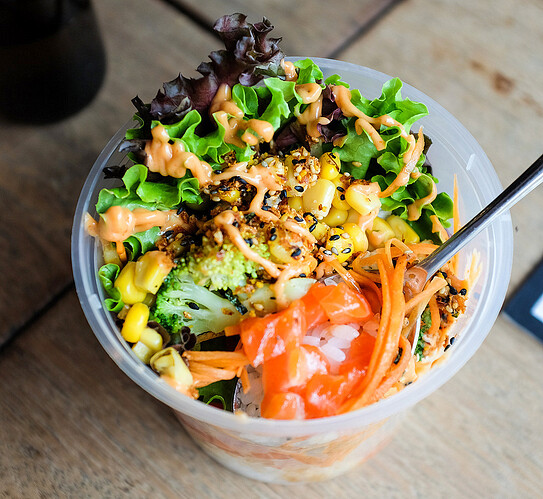 Image Source: EatDrink
Location:
Inside the Korea Wallpaper showroom, 2-1, Jalan Merbah 1, Bandar Puchong Jaya Puchong
Operating Hours:
Tuesday - Sunday
12:00pm - 9:00pm
Introduction:
Welcome to Poke Rice Bowl in Puchong, where culinary innovation meets the freshest ingredients. Nestled in the heart of Puchong, our restaurant is a vibrant haven for poke bowl enthusiasts and those eager to indulge in the tantalizing world of Hawaiian-inspired cuisine.
What to Expect:
At Poke Rice Bowl, expect a gastronomic adventure that revolves around the artful creation of poke bowls. Picture a canvas of fresh, diced fish, vibrant vegetables, and a variety of flavorful sauces, all meticulously prepared to your preference. Whether you're a seafood lover or a vegetarian, our menu caters to diverse tastes, offering a healthy, customizable, and visually appealing dining experience.
Conclusion:
In conclusion, Poke Rice Bowl in Puchong is your ticket to a culinary journey that harmonizes taste, freshness, and creativity. With our commitment to using high-quality ingredients and crafting each bowl with precision, we ensure that every bite bursts with authentic flavors.