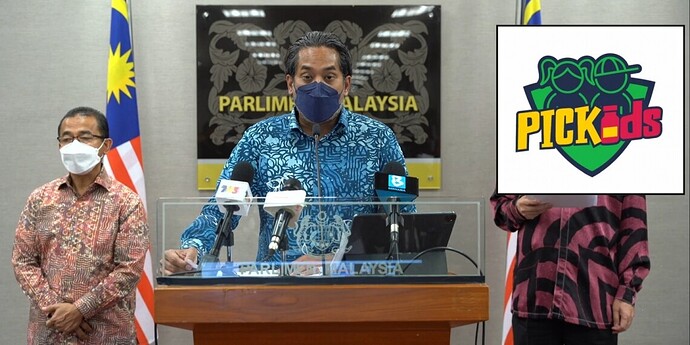 The Ministry of Health has announced that Malaysia will begin administering the COVID-19 vaccine for children aged between 5 to 11 years old starting next month. COVID-19 Pfizer vaccine supplies for children are expected to arrive in Malaysia starting 31st January 2022.
The PICKids programme will be kicking off on the 3rd of February 2022 at Hospital Tunku Azizah in Kuala Lumpur. Parents and guardians can register their children as vaccination dependents in their MySejahtera app and appointments will be sent out towards the end of January 2022.
The COVID-19 vaccine appointments for kids under 12 will be pushed out in phases from 31st January 2022 for parents residing in the Klang Valley. Khairy is targetting to vaccinate 70% of kids aged 5-11 years old with at least a single dose in 2 months.
Source: Dr Amar Singh HSS
The Pfizer vaccine for children under 12 is different from the vaccine used for individuals aged 12 years old and above. The special formulation for 5-11 years old is less potent with 0.2ml injection volume containing 10mcg mRNA vaccine. The Pfizer vaccine for younger children is bottled with an orange cap instead of purple that's used for older recipients.
The Pfizer vaccine for kids has been granted conditional approval by Malaysia's Drug Control Authority on 6th January 2022.
The COVID-19 vaccination for kids will be administered at an 8-week interval between the first and second dose. This means they will get their second jab 8 weeks after the first dose, instead of the typical 3 weeks. According to the Ministry of Health, data has shown that the 8-week interval can offer a high level of protection while reducing the risk of myocarditis.
As of the 19th of January 2022, 88.2% of teens (aged 12 to 17) have been fully vaccinated. Overall, 78.7% of the total population have been fully vaccinated with either a single or two-dose vaccine, and 30.6% have received their boosters.
source: soyacincau