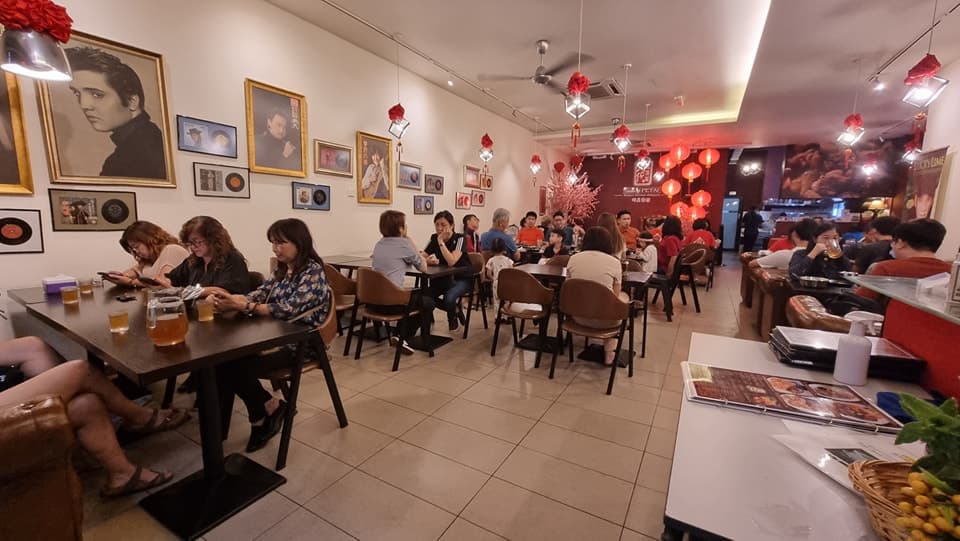 Image Source :
Facebook House Of Petai
Location:
22-G , Jalan Puteri 2/5 ,Bandar Puteri Puchong , Puchong, Malaysia
Operating Hours:
Monday - Sunday : 11:00 AM - 10:00 PM
Introduction :
House Of Petai Restaurant is a unique dining destination located in Puchong, Malaysia, offering an extraordinary culinary experience centered around the renowned ingredient - petai. This restaurant takes pride in showcasing the versatile and distinct flavors of petai in their delectable dishes. From traditional Malaysian recipes to innovative creations, House Of Petai Restaurant offers a diverse menu that caters to all taste preferences. With a warm and inviting ambience, attentive service, and a commitment to using fresh and quality ingredients, this restaurant has become a favorite among locals and tourists alike.
Location and Accessibility :
Located at 22-G, Jalan Puteri 2/5 in Bandar Puteri Puchong, Malaysia, House Of Petai Restaurant is conveniently accessible for diners. Situated in a bustling area, the restaurant is easily reachable by various modes of transportation. Whether you prefer to drive, take public transportation, or hail a ride, reaching House Of Petai Restaurant is hassle-free. The strategic location ensures that locals and visitors can easily find their way to this culinary gem.
Operating Hours :
House Of Petai Restaurant welcomes diners from Monday to Sunday, offering its delectable flavors and warm ambiance. The restaurant operates from 11:00 AM to 10:00 PM, providing ample time throughout the day for guests to savor their unique and tantalizing dishes. Whether you're planning a lunch gathering with friends, a cozy dinner with loved ones, or a satisfying meal in between, House Of Petai Restaurant's extended operating hours ensure that you can indulge in their delightful culinary creations at your convenience
What to expect :
Customers can expect a delightful dining experience at House Of Petai Restaurant. From the moment they step through the doors, they will be greeted with warm hospitality and a welcoming ambiance. The restaurant takes pride in serving high-quality, flavorful dishes that showcase the best of local and regional cuisines. Customers can look forward to a diverse menu featuring a wide range of delectable options, including their specialty petai dishes that are known for their unique flavors.
Conclusion :
In conclusion, House Of Petai Restaurant is a must-visit destination for food enthusiasts seeking a delightful culinary experience in Puchong, Malaysia. With its convenient location, extensive operating hours, and delectable menu, customers can indulge in the rich flavors and warm hospitality offered by the restaurant.