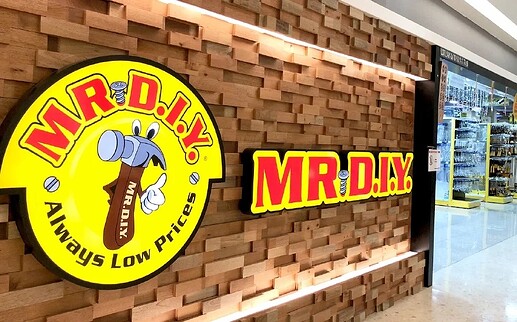 KUALA LUMPUR: MR DIY Group has opened up applications for more than 1,700 job positions nationwide.
The retailer said it was looking to fill vacancies across a number of positions, ranging from senior and middle management hires to executives and officers at its headquarters in Seri Kembangan, Selangor.
It was also looking to hire supervisors, assistant supervisors, cashiers, promoters and store assistants at its MR DIY, MR. DOLLAR and MR. TOY stores nationwide.
"MR DIY Group has grown in leaps and bounds since we first opened our doors in 2005.
"We now have over 13,000 employees helping us deliver on our vision of offering
"Everyday Low Prices" to customers in our more than 1,000 stores nationwide, with another 180 scheduled to open this year.
"This recruitment drive will help us ensure we continue to deliver on this promise while at the same time offering steady, sustainable income and a myriad of career opportunities to Malaysian talents nationwide," it noted.
The company said it would be hosting a three-day recruitment drive in Kuala Lumpur at MR DIYPLUS, Mid Valley Megamall, from Sept 9-11.
The retailer is also accepting applications under its Management Apprentice Programme (MAP) and Supervisor Apprentice Programme (SAP) where fresh graduates are encouraged to apply for these.
The company said it had conducted a stringent analysis of current market conditions in determining the compensation and benefits for its employees.
"Steady growth, stability, and security are some of the factors that candidates look for in employment today, and MR DIY provides that.
"We also invest in growing our talents and have many employees who have risen from junior executive, retail assistant, and warehouse operator positions to become part of our senior leadership team," it said.
In 2021, MR D.IY was listed as one of 113 preferred employers to work for amongst Malaysian undergraduates in the Graduates' Choice Award by Talentbank.
Source: News Straits Times