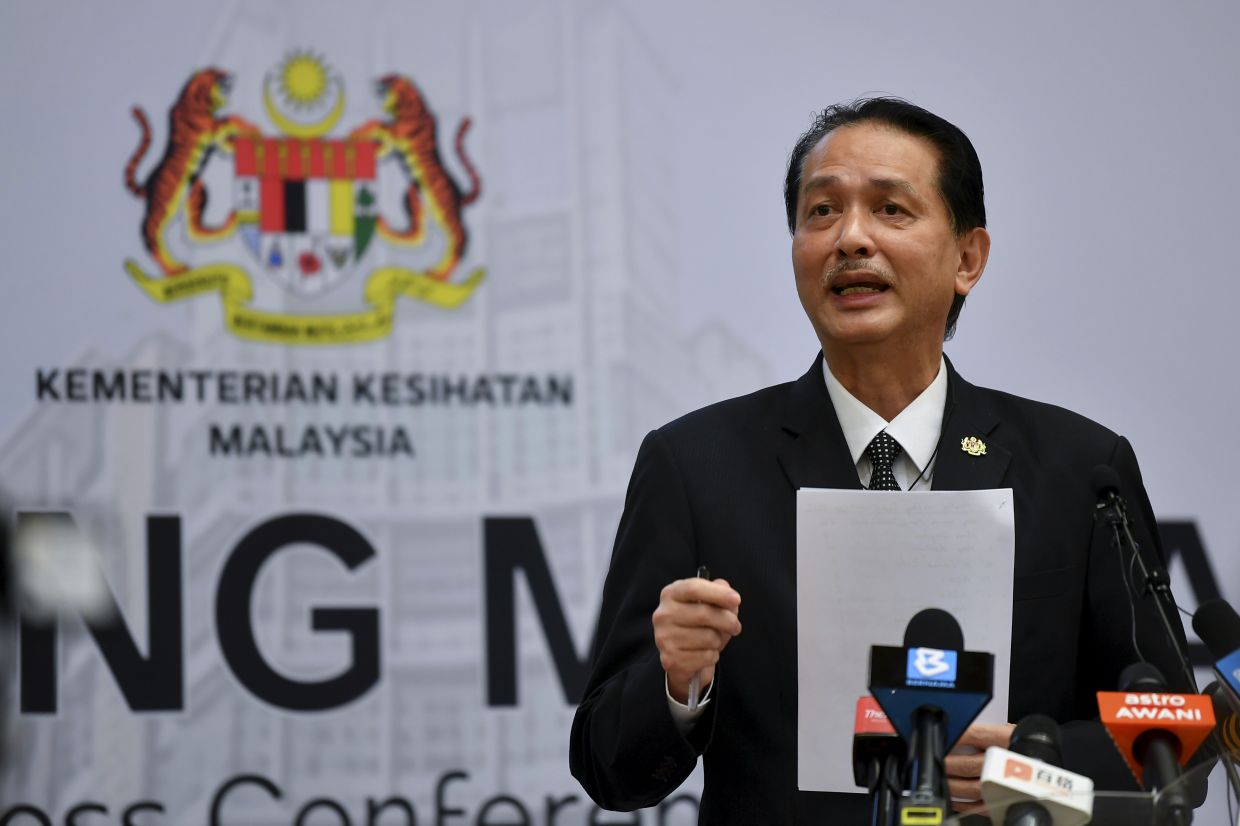 PETALING JAYA: A one-year-old infant is now Malaysia's youngest victim to have died from Covid-19, says Health director-general Tan Sri Dr Noor Hisham Abdullah.
According to Noor Hisham, the one-year-old female infant had initially received treatment at the Trauma and Emergency Department at the Semporna Hospital on Oct 1.
"Her health then deteriorated and she needed respiratory aid. Her Covid-19 screening returned positive on Monday (Oct 5).
"She was declared dead on Oct 5 at 4.25pm," he said during a press conference that was live-streamed on Facebook on Tuesday (Oct 6).
There were no questions taken by Dr Noor Hisham as he was conducting the press conference in self-quarantine as he was present at an Oct 3 meeting at the Prime Minister's department which was also attended by Religious Affairs Minister Datuk Dr Zulkifli Mohamad Al-Bakri, who later tested positive for Covid-19.
Malaysia recorded four deaths on Tuesday (Oct 6), bringing the cumulative death toll to 141.
The youngest victim who died from Covid-19 previously was a 23-year-old university student from Kota Samarahan, Sarawak.
Among others who died from Covid-19 was a 60-year-old local in Sandakan, where he was warded on Sept 25 and subsequently succumbed to Covid-19 on Oct 4.
A 60-year-old Malaysian man from Semporna also died from Covid-19 on Oct 4 after he was warded on Sept 1.
The fourth new death was an 85-year-old Malaysian male in Penang, who was found unconscious at 7am on Oct 5 and was declared dead at 7.50am on the same day at Hospital Pulau Penang.
"The Health Ministry extends its condolences to all of their family members," Dr Noor Hisham added.
Malaysia recorded its largest spike in Covid-19 cases on Tuesday with a total of 691 new cases.
Source: The Star