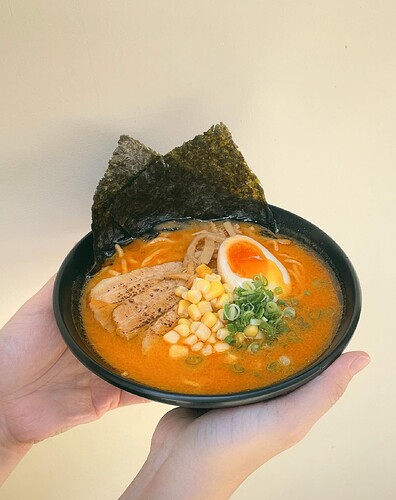 Image Source :
Facebook Buranchi
Location:
72A-G, Jalan Puteri 5/5, Bandar Puteri, Puchong Malaysia
Operating Hours:
Tuesday - Sunday : 8:30 AM - 4:00PM (Closed On Monday)
Introduction :
Buranchi is a contemporary Japanese restaurant located in the heart of Puchong, Selangor. With a stylish and inviting ambiance, this restaurant offers an immersive dining experience that combines authentic Japanese flavors with modern culinary techniques. Whether you're a sushi lover, a ramen enthusiast, or simply looking to explore the diverse flavors of Japanese cuisine, Buranchi has something to satisfy every palate. The skilled chefs at Buranchi use only the freshest ingredients to create their dishes, ensuring a delightful and flavorful dining experience.
Location and Accessibility :
Located at 72A-G, Jalan Puteri 5/5 in Bandar Puteri, Puchong, Buranchi is conveniently accessible for both locals and visitors. Situated in a bustling area, the restaurant enjoys a prime location with easy access from major roads and highways. Whether you're driving or taking public transportation, reaching Buranchi is a breeze. The restaurant provides ample parking space for those arriving by car, ensuring a hassle-free experience. Additionally, it is well-connected to public transportation, making it easily accessible for those relying on buses or taxis.
Operating Hours :
Buranchi operates from Tuesday to Sunday, welcoming guests with its delectable Japanese cuisine. The restaurant opens its doors at 8:30 AM, offering a delightful breakfast and brunch experience for early birds and those looking to start their day with a satisfying meal. Throughout the day, customers can relish the flavors of Buranchi's menu until 4:00 PM. Please note that the restaurant is closed on Mondays, allowing for a well-deserved break for the staff and an opportunity for customers to plan their visit accordingly.
What to expect :
Customers visiting Buranchi can expect an authentic and delightful Japanese dining experience. They can anticipate a menu featuring a variety of traditional and contemporary Japanese dishes, including sushi, sashimi, ramen, bento boxes, and more. The culinary offerings at Buranchi are crafted with care and attention to detail, ensuring that each dish showcases the rich flavors and textures of Japanese cuisine. Customers can also look forward to fresh ingredients, skillful preparation, and presentation that is pleasing to the eye. The restaurant's warm and inviting ambience, coupled with attentive service, adds to the overall dining experience.
Conclusion :
In conclusion, Buranchi is a fantastic destination for Japanese food enthusiasts in Puchong. With its convenient location, delectable menu, and inviting ambience, it promises a memorable dining experience. From the freshness of the ingredients to the skillful preparation of each dish, Buranchi delivers on the expectations of customers looking for authentic Japanese cuisine.