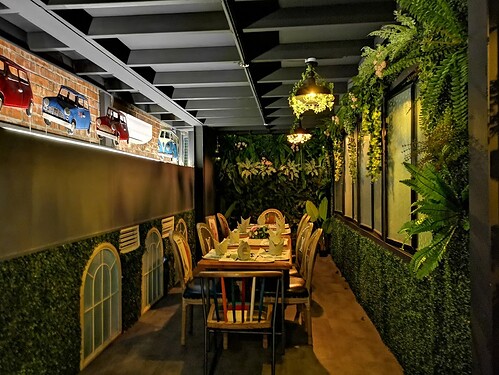 Image Source:
Google Review
Location:
No: I-1, G Setiawalk, Persiaran Wawasan, Pusat Bandar Puchong, 47100 Puchong, Selangor.
Operating Hour:
Mon-Sun, 11am-11pm
Introduction:
Welcome to Odette Music Restaurant & Bar, a haven for music and gastronomy enthusiasts in Puchong. They establishment harmoniously blends the pleasures of delectable cuisine with the soulful melodies of live music, creating an immersive experience that transcends traditional dining.
What to Expect:
At Odette Music Restaurant & Bar, expect a symphony of flavors and melodies that ignite the senses. Indulge in a diverse menu of culinary delights crafted with care, while enjoying the enchanting performances of talented musicians. Whether you're seeking a romantic evening, a gathering with friends, or simply a place to unwind, the restaurant promises an unforgettable fusion of food and music.
Conclusion:
In conclusion, Odette Music Restaurant & Bar offers a unique and immersive dining experience that marries the joys of fine cuisine and live music. With its commitment to creating a harmonious ambiance and delivering exceptional dishes, the restaurant ensures that each visit is a memorable occasion.