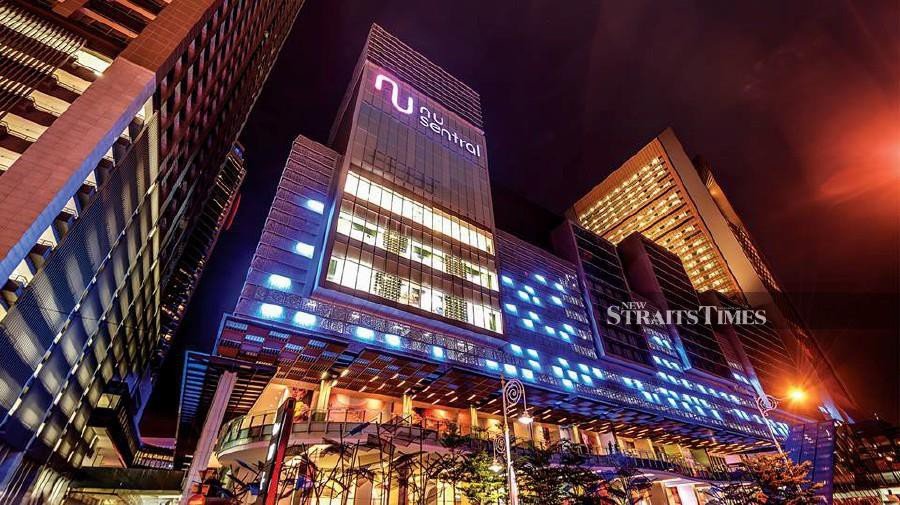 KUALA LUMPUR: NU Sentral, the latest shopping mall, confirmed its staff has been tested positive for Covid-19.
In a statement yesterday, the Nu Sentral management said one of its staff tested positive for the coronavirus on Saturday.
"The Health Ministry (MoH) has immediately conducted contact tracing and all close contacts including employees of NU Sentral's management office. They underwent Covid-19 testing on Sept 26 and their first Covid-19 test results of the employees are all negative.
"Nevertheless, all employees are required to self-quarantined for 14 days and they will be working remotely, but can be contacted as usual," the statement said.
The management also ensured its tenants, vendors and customers that the case was isolated and it was handled immediately upon confirmation.
"We are working closely with the MoH on any further follow-up measures that may be required.
"As a precautionary measure, NU Sentral shopping centre conducted thorough sanitisation of the whole mall area on Saturday in accordance with the Safety and Health Guidelines issued by MoH."
The management said it would continue to undertake these necessary preventive and precautionary measures as the safety of employees, business associates and members of the public was very important.
"We kindly advise all of our shoppers to continue adhering to the standard operating procedures issued by the MoH, practicing good hygiene, wearing masks and maintain social distancing at all times."
Source: New Straits Times