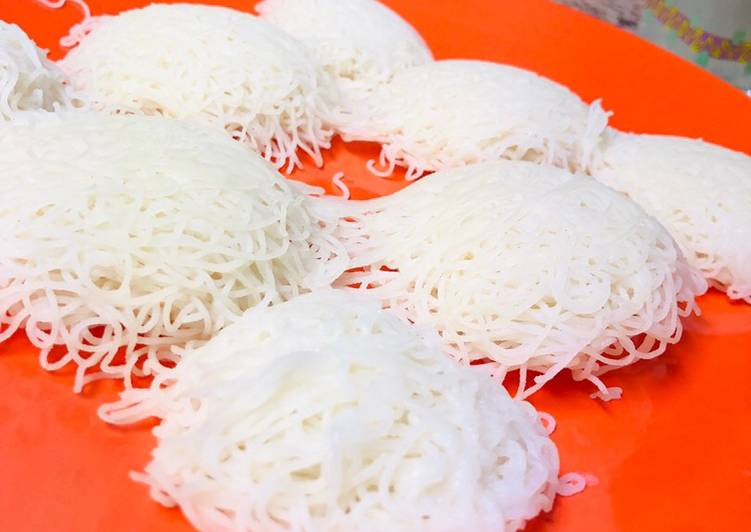 image credit :
cookpad
cooking time :6 mins
INGREDIENTS
2 1/2 cups roasted rice flour
1 1/2 cups salted boiling water
DIRECTION
Place rice flour in a heat proof bowl. Add water little by little and stir with a spoon. Set aside to cool slightly.

When the dough is cool enough to touch, knead it into soft dough. Add more boiling water if needed. Set aside.

Brush the idiyappam steamer or idli steamer lightly with oil.

Fill the idiyappam press with the dough, and close with lid. Press into noodles onto the greased idli steamer moulds. Garnish with plenty of grated coconut. Place the idli moulds in the steamer. Close with lid. Steam for 5- 6 minutes.

Turn off the heat. Leave the steamer to cool slightly before opening the lid. Serve idiyappam with vegetable stew.
Notes : Roasted rice flour is available in Indian grocery stores. Look for rice flour labelled as roasted, or idiyappam podi.
You can also buy regular rice flour and roast it at home.
To make salted boiling water, bring a pot of water to boil and add salt