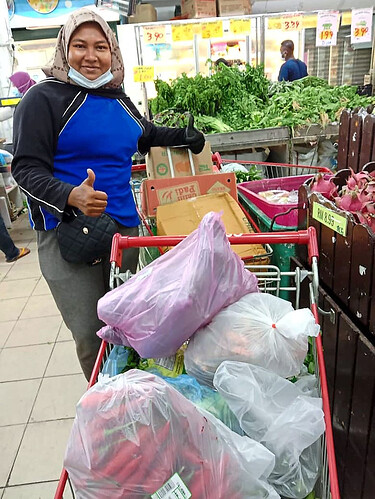 Fira Rahim provides grocery-shopping services to assist many families in Puchong.
Thursday, 23 Apr 2020:
Single mother of five Fira Rahim has also adapted to the new normal and found her way of weathering the storm.
With her husband currently serving time in prison, she has had to be the sole breadwinner in her family. Her oldest child is 15 while her youngest is only three years old.
For the past three years, she has been operating a roadside nasi kerabu stall in Puchong, Selangor, that was frequented by office workers.
 
[Read the full story here: https://www.thestar.com.my/lifestyle/living/2020/04/23/new-ways-to-make-a-living-during-the-mco]