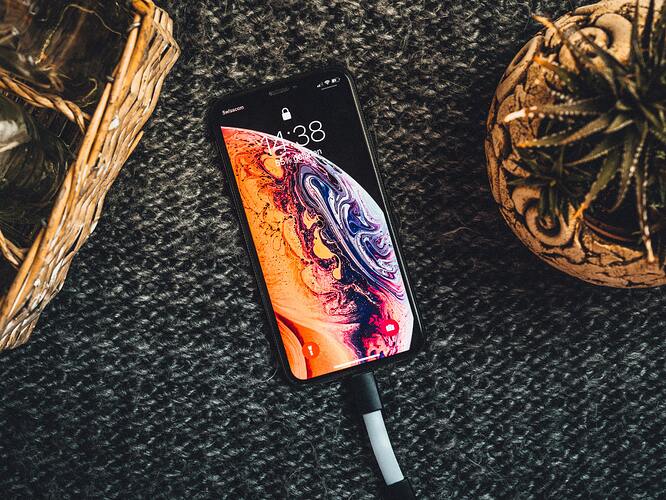 The iPhone 12 Pro will likely look different to the iPhone 11 Pro Max (above) (Image credit: unsplash.com)
The new iPhone 12 wasn't announced at the Apple September event, but we're expecting to see the new series of phones at a separate event either later in September or in October.
Apple's September 15 event focused on the Apple Watch 6, Apple Watch SE, iPad Air 4, a new iPad, the Apple One subscription services and the launch of a new service called Apple Fitness+.
We also heard about the release date for iOS 14, watchOS 7, iPadOS 14 and tvOS 14: those are coming to existing devices on September 16. All of that happened, but there was no iPhone 12 news.
So what do we expect for the iPhone 12 when it does eventually arrive? In a first for Apple, it's expected the new iPhone could be joined by as many as three other phones. These are rumored to be called the iPhone 12 Max, iPhone 12 Pro, and iPhone 12 Pro Max.
As such, there should be more iPhone choice than ever this year, especially once you factor in the iPhone SE (2020) which launched earlier in the year.
We're expecting some big upgrades from Apple, including the first 5G iPhone. With 5G networks rolling out across the world this will make the new phones far more future-proof than the iPhone 11 range.
Leaks and rumors also suggest that the iPhone 12 Pro models will get a LiDAR scanner, just like the iPad Pro 2020, and we've also heard talk of new screen sizes (starting out at a tiny 5.4 inches and topping out at a big 6.7 inches).
The big upgrade in power is all but confirmed, and that could have wide-ranging effects on the battery life too - the A14 Bionic chipset seen in the new iPad Air 2020 could be the upgrade many have been waiting for.
Source: Techradar.com