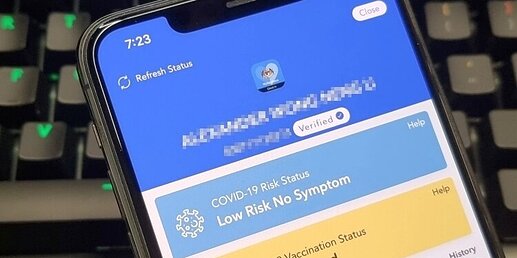 If you've updated to the latest MySejahtera version 1.18 on your smartphone, you might find that there's a new "Verified" badge next to your identification card number. Several users on Twitter have started showing off the verified badge considering it's not easy for regular joes to get the blue tick on social media platforms.
According to the changelog, the new version provides updates for the self-serve help feature as well as minor bug fixes and enhancements. At the moment, there's no official explanation about the Verified badge from the Ministry of Health and there's also no mention of it in the MySejahtera FAQ.
If we were to take a guess, this is an indication that your full name and IC number have been verified on your MySejahtera account. Even if you go to Profile > Menu (top right) and select My Personal Details, you will notice that your Full Name and IC number are greyed out.
At the bottom of the page, there's a message that says:
"Why can I no longer change my name and IC Number? – Your name and IC number have been verified hence you would not be able to edit it anymore".
If you're not verified, you would probably see a red status with the text "Verify Now" as shown above. We got this screenshot in a brief moment while loading MySejahtera for the first time after the app update. From the looks of it, there should be an option for you to Verify your status from the app.
Another minor change is that it's now easier to get help for your health and vaccination status. On the home page, there's a tiny "Help" link on the top right of the COVID-19 risk and COVID-19 vaccination status boxes. By tapping on to that, you can report if your Home Surveillance Order (HSO) card is missing, issues related to risk status, incomplete vaccination details, and more.
The new features come just before Malaysia enters the "transition to endemic" phase on 1st April where international borders will finally reopen after two years of restrictions. Fully vaccinated travellers will be able to enter the country without quarantine provided that they test negative before and upon entering the country. As announced over the weekend, international arrivals will be given a travellers card on MySejahtera before being allowed to board the aircraft at the port of origin.
Source: SoyaCincau