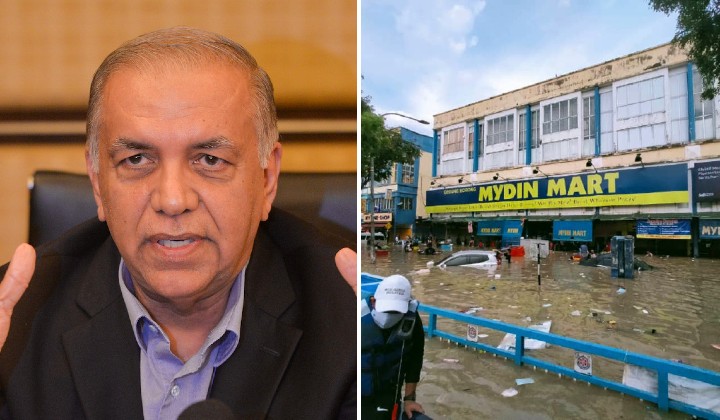 The managing director of Mydin Hypermarket said in a statement today that he will pardon all those who have looted the Mydin store in Taman Sri Muda, Shah Alam during the floods.
Taman Sri Muda in Shah Alam was one of the worst-hit areas, as many residents were trapped and unable to escape for days.
In his statement, Datuk Ameer Ali Mydin expresses sympathy towards all those affected by the floods.
He noted that the looting incident at the Mydin Mart in Taman Sri Muda happened during an emergency where human lives were endangered.
As such, he has forgiven all acts of theft and will be considering the lost goods as donations to those who need it.
He will also not be pressing charges or following up on the looting with official action.
Instead, Mydin will continue donating supplies and supporting their communities however they can.
A double whammy as businesses face floods AND looting
Over the weekend, businesses in Shah Alam faced both damages from the flood as well as damages from looting.
Mydin Mart was not the only one affected, as videos show desperate Malaysians breaking into other stores such as KK Mart and 7-Eleven.
Mydin announced that preliminary assessment of their damages from the flood range between RM200,000-RM300,000. The number does not include losses and damages from looting.
While most essential goods such as foodstuff were taken, there were also those who took advantage of the situation to steal items such as expensive watches.
Source: The Rakyat Post