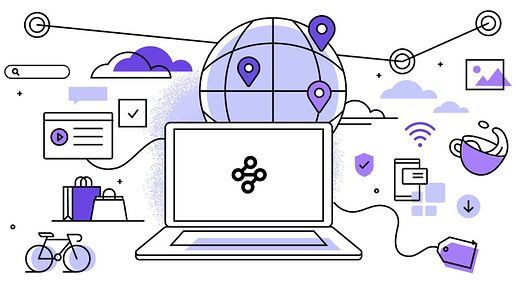 Mozilla has rolled out its VPN (Virtual Private Network) feature in Malaysia, priced at US$4.99 (RM21) a month and a 30 days money back guarantee.
The company behind the Firefox browser said there was an increased need for privacy, with the public spending up to 30% more time on the Internet during the movement control order (MCO) period.
"The increase in reliance on home networks presents an opportunity for people to review their online security and privacy. How to stay safe online has become part of the 'new normal' discussion," it said in a press release.
Mozilla said the VPN enables users to encrypt their devices for an extra layer of protection for their personal data and information.
"For example, it makes online transactions more private by masking users' IP addresses and locations. This added layer of protection also helps ensure communicating and making video calls with family and friends is more secure," the company added.
The VPN also does not come with bandwidth restrictions and can connect users to 280 servers in more than 30 countries.
Mozilla said its VPN interface was designed to be easy-to-use even for those new to VPNs and those who want to simply turn it on and connect to the Web.
It also keeps to the tech company's transparent Data Privacy Principles to not keep user data logs or partner with third-party analytics platforms which profile users.
The subscription price of US$4.99 (RM21) a month covers up to five devices.
It is currently available for Windows and Android devices, with the iOS VPN client is still in beta, according to an FAQ on its website.
Other than Malaysia, the Mozilla VPN is available in the United States, Canada, the United Kingdom, Singapore, and New Zealand, with plans to expand to other countries this fall.
Source: The Star