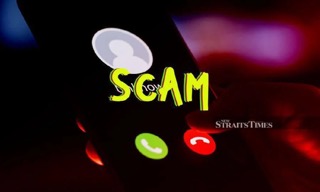 KUALA LUMPUR: More than 50 Malaysian youth are being held captive in Cambodia by a syndicate that forces them to scam people online.
MCA Public Services and Complaints Department head Michael Chong claimed that more than 10 youths in Cambodia had called him since the beginning of the year, begging him to come to their rescue.
"They pleaded with me not to tell their parents because they don't want their parents to worry. Many of their parents don't even know that their children are in Cambodia," he said in a press conference today.
Also present were parents of two Malaysian men who claimed that their sons, who are 18 and 24 years old, were tricked into taking up jobs as "telemarketers" in the country only to discover that they have been duped by the syndicate.
One of the boys' mothers, who wanted to be known only as Madam Wong, said she was afraid of what would happen to her son and pleaded with the authorities to help save him.
She said her son had called her several months ago in distress, claiming that he was offered a lucrative job as a telemarketer and was taken to Cambodia from Penang via illegal routes.
Her son told her that the building where he was placed was locked from the outside and there were men with guns at the doors.
Wong said her son was forced to be part of the syndicate's operations that scam Malaysians online.
She said she was scared that the syndicate would "sell" her son to another syndicate if he failed to do the job.
Another parent who only wanted to be known as Ng said his son was taken to Cambodia three months ago through illegal routes.
"He called saying that his job was to cheat people through phone calls. If he didn't perform, they would hit him," he added.
Ng said he had sent a letter to Foreign Minister Saifuddin Abdullah about two weeks ago to inform him of his son's ordeal and yet to receive any reply from Wisma Putra.
He has also lodged a police report, he said.
In a statement, Wisma Putra said that it was working with Malaysian missions in various countries involved to monitor closely the situation.
"We are in the process of gathering more detailed information. If new developments will be informed to the public as soon as we are able to do so."
Source: New Straits Times