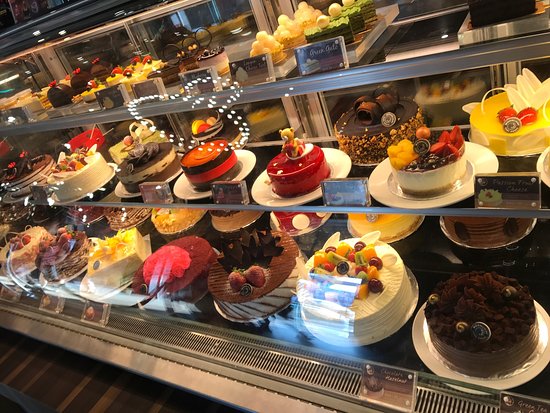 Image Source : TripAdvisor
Location:
G02, G03, G04, Kompleks Kenari, Jalan Kenari 19, Bandar Puchong Jaya, 47100 Puchong, Selangor
Operating Hours:
Friday - Saturday 8:00am - 12:00am
Sunday - Thursday 8:00am -10:00pm
Introduction:
Welcome to Moonlight Cake House in Puchong, a culinary haven where artistry meets flavors. Nestled in the heart of Puchong, Moonlight Cake House is renowned for its delectable pastries, cakes, and confections. Step into a world where baking is a craft and every creation tells a delicious story.
What to Expect:
At Moonlight Cake House, expect a delightful array of freshly baked treats made with the finest ingredients and a touch of creativity. From intricate cakes for special occasions to a daily selection of pastries, you'll find a tempting variety that caters to all tastes. The aroma of freshly baked goods and the sight of beautifully decorated cakes will greet you, promising not just a treat for the taste buds but a feast for the eyes as well.
Conclusion:
In conclusion, Moonlight Cake House in Puchong invites you to indulge in a world of sweetness and artistry. Whether you're celebrating a milestone, satisfying a sweet craving, or simply enjoying the moment, our cakes and pastries are crafted with passion and precision.