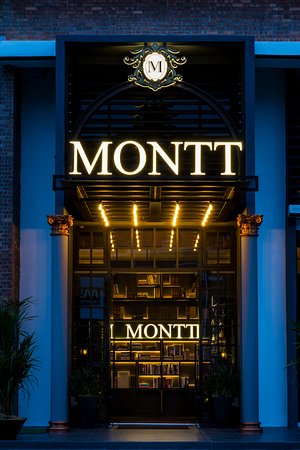 Image Source: Tripadvisor
Location:
23, Jalan PPU 2A I-32 Puchong Utama Industrial Park, Pusat Bandar Puchong, Puchong 47100 Malaysia
Introduction:
Welcome to Montt Restaurant & Bar, a culinary haven nestled in the heart of Puchong. Their establishment is more than just a restaurant; it's a place where flavours, ambience, and socialising come together to create a vibrant and memorable dining experience.
What to Expect:
At Montt Restaurant & Bar, expect a fusion of delectable cuisine and a lively atmosphere. The menu offers a diverse selection of dishes that cater to a range of tastes, from enticing appetizers to satisfying main courses. Pair your meal with a refreshing drink from bar and enjoy the company of friends and family. The restaurant guarantees not just a meal, but a delightful and engaging culinary journey.
Conclusion:
In conclusion, Montt Restaurant & Bar in Puchong offers a dynamic and flavourful dining adventure that goes beyond traditional expectations. With its diverse menu, energetic ambiance, and commitment to hospitality, the restaurant ensures that every visit is a memorable one.