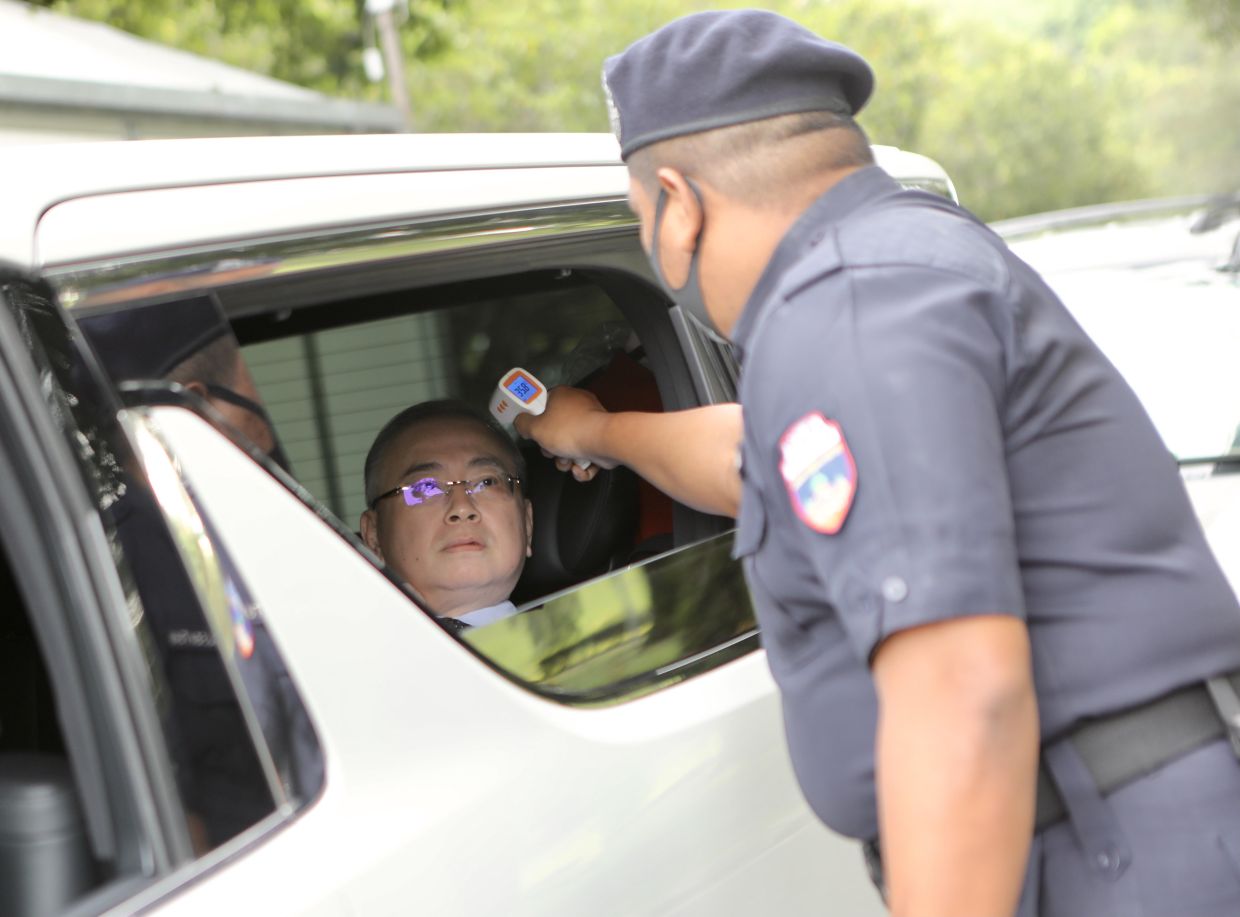 image source: thestar
PUTRAJAYA: The much-talked-about special Cabinet meeting is about to get underway with its members seen entering the compounds of the Perdana Putra building that houses the Cabinet meeting room.
Among the earliest spotted were Transport Minister Datuk Seri Dr Wee Ka Siong, Agriculture and Food Industry Minister Datuk Seri Dr Ronald Kiandee, National Unity Minister Datuk Halimah Sadique and Science, Technology and Innovation Minister Khairy Jamaluddin.
Also seen entering the Perdana Putra compound were Attorney General Tan Sri Idrus Harun and Armed Forces chief Jen Tan Sri Affendi Buang.
Prime Minister Tan Sri Muhyiddin Yassin will be chairing the meeting, which is expected to start at 9.30am.
While it is not clear what the ministers are to discuss at the special meeting, several sources have said the current Covid-19 situation will take centre stage.
News that this meeting will take place had piqued the interest of many, especially political observers.
This is especially so following latest political developments, from PKR president Datuk Seri Anwar Ibrahim's audience with the Yang di-Pertuan Agong over claims that he had "formidable and convincing" support of lawmakers to form a new government to Umno calling for a political ceasefire.
It is not often that the Prime Minister calls for a special Cabinet meeting.
The Cabinet meets weekly on Wednesdays or on Fridays when Parliament is in session.
Source: thestar