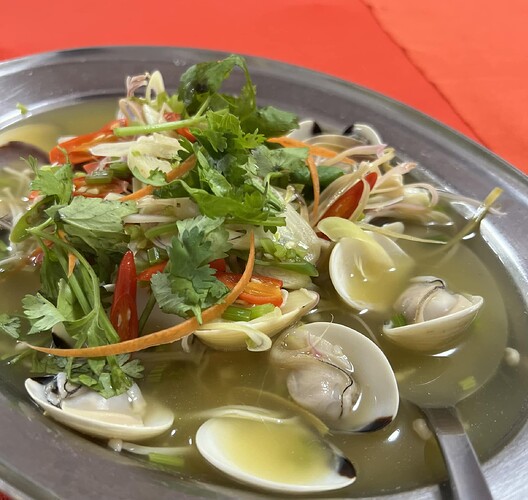 Image Source :
Facebook
Location:
14b Jalan Damai Utama 2/1 Taman Perindustrian Puchong Utama, Puchong 47100 Malaysia
Operating Hours:
Monday - Sunday : 10:00 AM - 3:00 PM & 6:00 PM - 9:00 PM
Introduction :
Hai Zhong Bao Seafood Restaurant is a prominent dining establishment located in Puchong, Selangor, Malaysia. Renowned for its delectable seafood offerings, this restaurant has become a go-to destination for seafood lovers in the area. The restaurant boasts a warm and inviting ambience, providing a comfortable and enjoyable dining experience for its patrons. Hai Zhong Bao Seafood Restaurant takes pride in its menu, which showcases a wide array of seafood dishes prepared with fresh ingredients and exquisite flavors. From succulent prawns and crabs to flavorful fish and shellfish, the restaurant offers a variety of options to cater to different preferences.
Location and Accessibility :
Hai Zhong Bao Seafood Restaurant is conveniently situated at 14b Jalan Damai Utama 2/1 in Taman Perindustrian Puchong Utama, Puchong, Malaysia. The restaurant's location offers easy accessibility for both local residents and visitors. Whether you're staying in Puchong or nearby areas, reaching Hai Zhong Bao Seafood Restaurant is convenient due to its well-connected transportation links. Guests can access the restaurant by car, taxi, or public transportation, and there is ample parking available nearby
Operating Hours :
Hai Zhong Bao Seafood Restaurant welcomes guests throughout the week, with operating hours from 10:00 AM to 3:00 PM for lunch and 6:00 PM to 9:00 PM for dinner. From Monday to Sunday, diners can enjoy the delectable seafood cuisine offered at the restaurant during these designated time slots. Whether you're looking for a satisfying lunch or a delightful dinner, Hai Zhong Bao Seafood Restaurant provides a convenient schedule to cater to different dining preferences.
What to expect :
Customers visiting Hai Zhong Bao Seafood Restaurant can expect several things:
Fresh and Flavorful Seafood: The restaurant is known for serving high-quality seafood that is fresh, flavorful, and prepared with expertise. Customers can expect a wide variety of seafood options, including prawns, crabs, fish, and shellfish, all cooked to perfection.

Extensive Menu Selection: Hai Zhong Bao Seafood Restaurant offers an extensive menu with a diverse range of dishes beyond seafood, catering to different preferences and dietary requirements. From stir-fried dishes to soups and specialty seafood creations, there is something for everyone.

Warm and Welcoming Ambience: The restaurant strives to create a warm and welcoming ambience for its guests. With comfortable seating and a pleasant atmosphere, customers can enjoy their dining experience in a relaxed setting.

Attentive and Friendly Service: Hai Zhong Bao Seafood Restaurant values customer satisfaction and provides attentive and friendly service. The staff is known for their professionalism and willingness to assist customers with menu selections and recommendations.

Good Value for Money: Customers can expect good value for money at Hai Zhong Bao Seafood Restaurant. The portions are generous, and the prices are reasonable, ensuring that customers feel satisfied with their dining experience.
Conclusion :
In conclusion, Restoran Tuan Faridah in Puchong, Malaysia, is a renowned dining destination that offers a delightful experience for lovers of authentic Malaysian cuisine. With its central location, accessible transportation links, and operating hours catering to lunch and early dinner, the restaurant provides convenience for locals and tourists alike. Customers can expect a diverse menu of flavorful dishes, friendly and attentive service, a comfortable ambience, and good value for money.