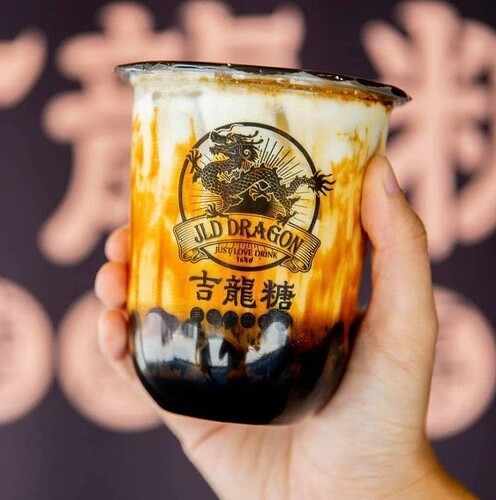 Image Source :
Facebook JLD Dragon MY
Location:
Jalan Kenari 19 G04, Kompleks Kenari, Bandar Puchong Jaya, Puchong 47100 Malaysia
Operating Hours:
Monday - Sunday : 12:00 PM - 10:00 PM
Introduction :
JLD Dragon is a notable dining establishment located in Puchong, Selangor, Malaysia. With its vibrant and contemporary ambiance, this restaurant offers a unique and memorable dining experience for its patrons. Known for its delectable fusion cuisine, JLD Dragon brings together the flavors of Japan, Malaysia, and Taiwan to create a harmonious blend of culinary delights. The menu at JLD Dragon showcases a diverse range of dishes, each crafted with creativity and attention to detail. From tantalizing sushi rolls and flavorful ramen bowls to mouthwatering rice dishes and innovative dessert creations, the restaurant offers something for everyone's palate.
Location and Accessibility :
JLD Dragon is conveniently located at Jalan Kenari 19 G04, Kompleks Kenari, in Bandar Puchong Jaya, Puchong, Malaysia. Situated in a bustling area, the restaurant enjoys easy accessibility for both local residents and visitors. Whether you're residing in Puchong or nearby areas, reaching JLD Dragon is convenient due to its well-connected transportation links. Guests can access the restaurant by car, taxi, or public transportation, and there are parking facilities available nearby. The central location ensures that diners can easily find their way to JLD Dragon and indulge in the unique fusion cuisine it offers.
Operating Hours :
JLD Dragon warmly welcomes guests throughout the week, with operating hours from 12:00 PM to 10:00 PM. Whether it's a lunchtime craving or an evening meal, the restaurant provides a convenient timeframe for customers to indulge in its delectable fusion cuisine. From Monday to Sunday, diners can savor the unique flavors and culinary creations offered by JLD Dragon within the specified operating hours.
What to expect :
Customers visiting JLD Dragon can expect the following:
Fusion Culinary Delights: JLD Dragon is known for its fusion cuisine that combines flavors from Japan, Malaysia, and Taiwan. Customers can expect a unique and exciting culinary experience with innovative dishes that blend different culinary traditions.

High-Quality Ingredients: The restaurant prides itself on using high-quality and fresh ingredients in its dishes. Customers can expect flavorful and well-prepared meals that highlight the quality of the ingredients used.

Vibrant and Contemporary Ambience: JLD Dragon offers a vibrant and contemporary ambience, providing a lively and enjoyable atmosphere for diners. The restaurant's modern decor and stylish setting create a pleasant environment for dining and socializing.

Friendly and Attentive Service: The staff at JLD Dragon is known for their friendly and attentive service. Customers can expect a warm welcome and assistance with menu selections and recommendations, ensuring a pleasant dining experience.
Conclusion :
In conclusion, JLD Dragon in Puchong, Malaysia, offers a unique and exciting dining experience with its fusion cuisine, vibrant ambiance, and attentive service. Located in Bandar Puchong Jaya, the restaurant is easily accessible to both locals and visitors. With its use of high-quality ingredients, innovative flavors, and contemporary setting, JLD Dragon strives to provide customers with a memorable culinary journey that combines the best of Japanese, Malaysian, and Taiwanese influences.