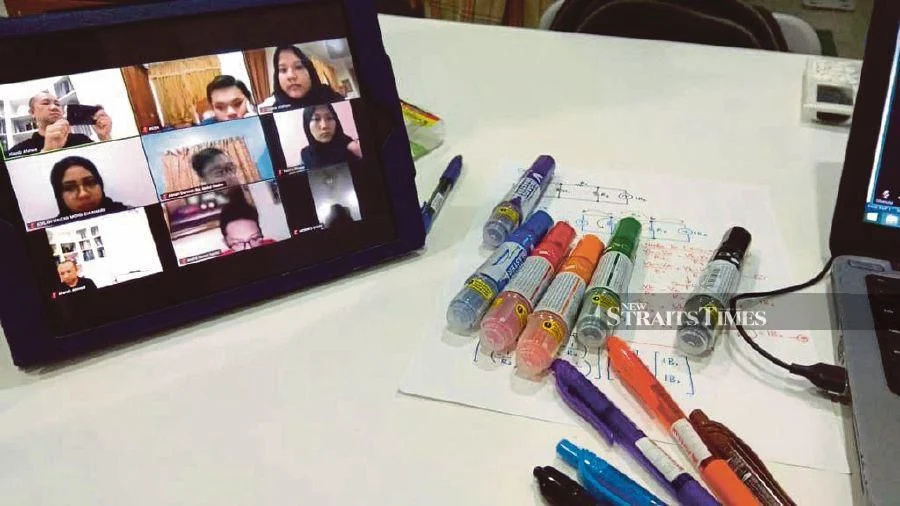 While the country is under the Movement Control Order, teachers are busy sending notes to students and conducting classes thanks to the Internet.
KUALA LUMPUR, 7 MAY 2020:
Schools may still be out but that doesn't mean teachers are on vacation. In fact, there are many selfless educators who care for their students' learning welfare, going beyond their virtual classroom to provide notes and pointers.
Johnny Loong, a 32-year-old educator in Puchong who teaches chemistry, mathematics and additional mathematics in both national and International General Certificate of Secondary Education (IGCSE) syllabus. The ways he teaches:
Send study notes to his students through email.
Record my lessons and upload them on YouTube.
Use programmes or websites that provide interactive games to make learning fun.
Conduct a short meeting through email or WhatsApp.
Dr Janson Ang, who helps to run the non-governmental organisation the Giving Bank. He taught Moral Education and The Humanities. The ways he teaches:
Reach out to as many underprivileged students as possible
All classes are free of charge
Increase the tutoring section from four times become eight times a month.
Conduct classes through Zoom or Skype in different groups.
---
[Read the full news here => https://www.nst.com.my/news/nation/2020/05/590548/teachers-busy-online-learning-must-go]