I found a burger stall in Puchong that sells burgers with crispy chicken meat.
The shop is McDerBob BURGER. This shop not only sells burgers but also sells john bread, tortillas and meatballs that look delicious. The average review received by this shop is very positive, customers really like the unique taste of the burger, especially the taste of the sauce.
What are you waiting for, anyone who lives near this shop, can come and taste it.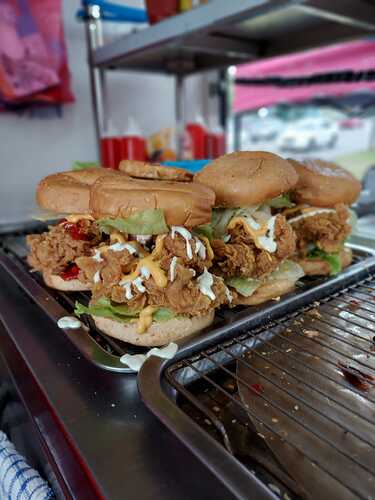 Image credit: McDerBob BURGER
McDerBob BURGER
Address: Jalan Helang 2, Bandar Puchong Jaya, 47100 Puchong, Selangor
**Facebook Page:**McDerBob BURGER