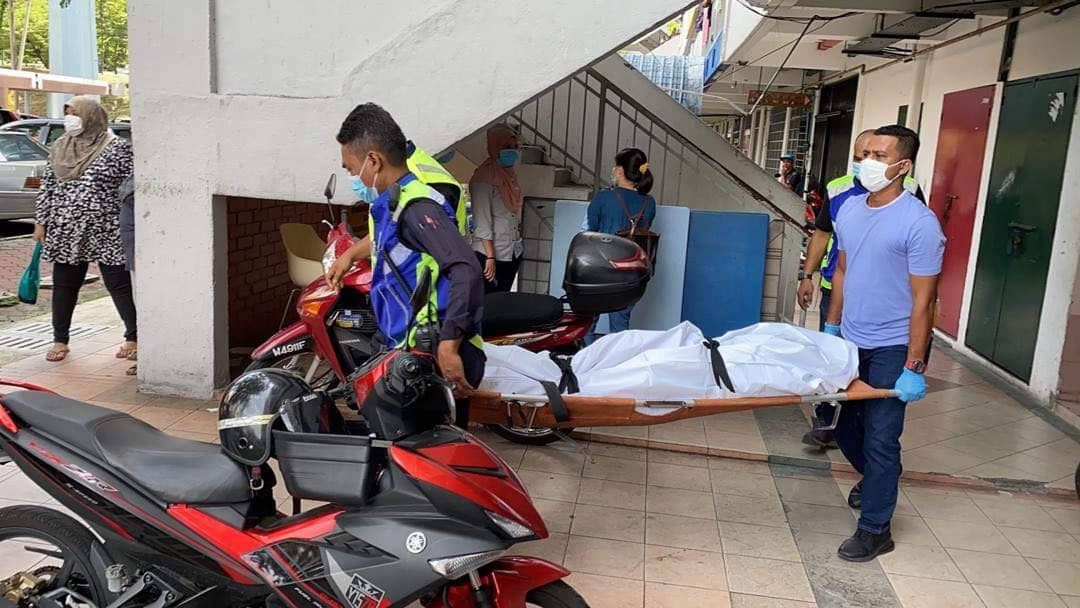 Image Source:
kwongwah
KUALA LUMPUR, Sept 2 – The body of a 50-year-old man was found on top of an elevator car here in Cheras today.
Cheras district police chief ACP Mohamed Mokhsein Mohamed Zon in a statement today said police had received a call through the MERS 999 line at about 1.20 pm.
"We were informed that a man had fallen through an elevator shaft and landed on top of a lift car at the Sri Sabah Public Housing ¶ flats here.
"Upon reaching the scene we found a body lying face-down on top of the (lift) car," he said.
Mohd Mokhsein shared that the flat's elevator maintenance company had earlier received a complaint that one of the lifts had been out of service.
"When a maintenance worker arrived 30-minutes later to conduct repair works, he found a body in a face-down position," he said adding that the deceased had swellings in the face believed to be from the impact of falling from a high place.
Mohd Mokhsein said preliminary investigations found that the victim was a resident of the flat and was unemployed.
The remains were taken to Hospital Canselor Tuanku Muhriz UKM for post mortem, adding that the case has been classified as sudden death.
Source: BERNAMA