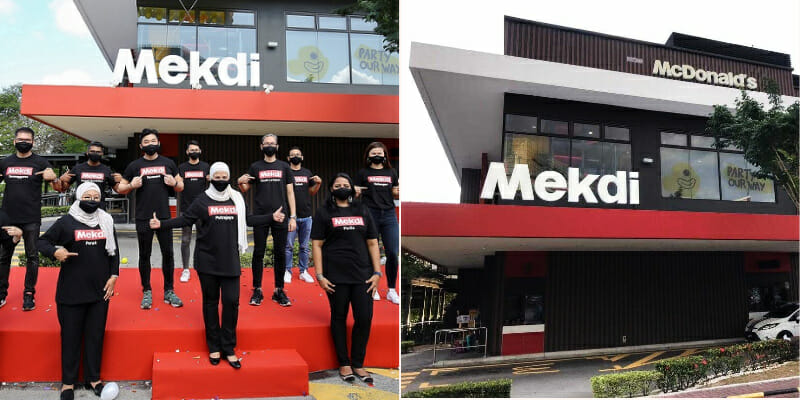 Image Sources: World Of Buzz
Last year, McDonald's Malaysia embraced the nickname Malaysians affectionately bestowed upon them, 'Mekdi', by displaying it loudly and proudly at their very first local outlet in Bukit Bintang.
Recently, they decided to take their patriotism game up a notch by allowing Malaysians to choose 16 other outlets, in which will also bear the significant byname.
In conjunction with Merdeka and Malaysia Day, McDonald's has announced the 16 lucky stores that will wear a 'Mekdi' emblem as a badge of honour awarded by Malaysians.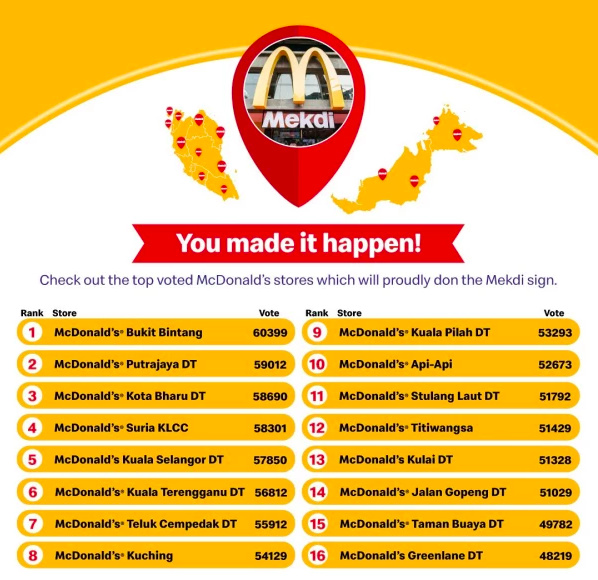 Image Sources: World Of Buzz
"Fondly known to Malaysians as Mekdi, McDonald's has become the brand it is today because of the unwavering support of our customers. The Mekdi name created a lot of excitement last year when we first revealed the signage at our iconic Bukit Bintang restaurant, and this showed how Mekdi truly resonated with Malaysians from all walks of life. So this year, we wanted to pay tribute to more Malaysians across the country by turning their favourite McDonald's into a Mekdi as well," said Hajjah Melati Abdul Hai, the Vice President and Chief Marketing Officers of McDonald's Malaysia.
Information Source: World Of Buzz