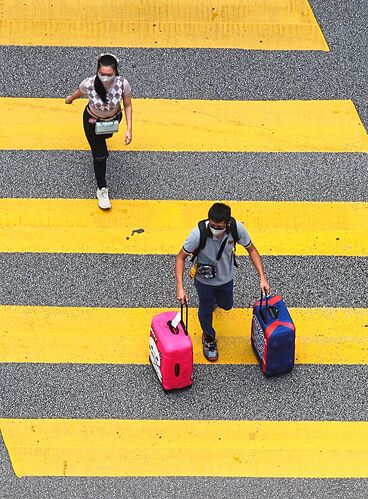 PETALING JAYA: There won't be a shadow cast on a Malaysian or an object at noon until April 7.
Malaysians can get to experience their "noon without shadows" when the sun shines directly overhead during the annual Equinox, said Science, Technology and Innovation Minister Datuk Seri Dr Adham Baba.
"I urge the entire Malaysian Family to experience this phenomenon.
"Members of the public are encouraged to come out a bit earlier to watch the changes in their own shadow as well as those of surrounding objects," he said in a statement yesterday.
He said this phenomenon would happen twice a year – during the Spring Equinox in the northern hemisphere and the Fall Equinox in the southern hemisphere.
The phenomenon comes about following the Spring Equinox that began on March 21, during which the sun is directly above the Equator.
Due to Malaysia being located slightly north of the Equator, the country did not experience the phenomenon on March 21 itself.
Malaysia did, however, begin experiencing the phenomenon last Wednesday (March 23), starting from Serian, Sri Aman and Betong in Sarawak, and Kukup in Johor.
The phenomenon is called as such because the shadows of one's head and body will fall directly at the feet, as if there is no shadow at all.
During the Equinox, daytime and night time are of around equal duration.
On Sunday, Kuala Lumpur, Putrajaya, Shah Alam and other cities experienced the phenomenon starting from 12.34pm.
Yesterday, locations like Maran, Kuala Kubu Baru, Bentong, Mentakab, Rawang and Kuala Selangor experienced the event from 1.14pm onwards.
Places like Ipoh, Cameron Highlands, Kuala Kangsar and Batu Gajah will experience it on April 1 while those in George Town, Bukit Mertajam and Butterworth can get to witness it from 12.21pm onwards.
Kudat and Jambongan will be the last two locations to experience it on April 7.
After April 7, the sun will slowly move towards to the north to countries like Thailand, Vietnam and Cambodia.
For more information, contact the Langkawi National Observatory at 04-966 8870.
Source: The Star