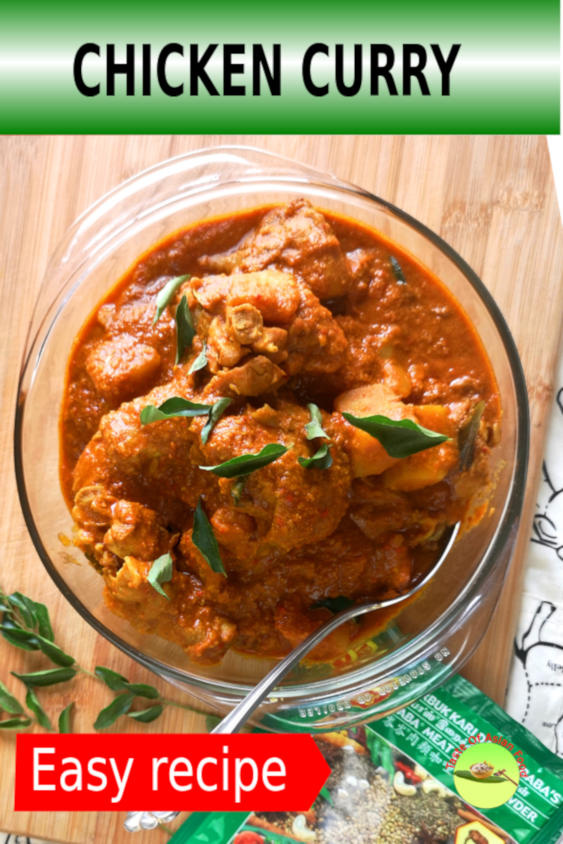 image credit:
tasteasianfood
Ingredients
(A) To blend
150 g onion
25g ginger
70g red chili
100g lemongrass
3 tablespoons cooking oil
(B) To curry
1kg chicken, bone-in, skin-on
500g potatoes
1 medium size tomato (100g)
4 sprigs curry leaves (4g)
80g curry powder
18g salt
150ml coconut milk
150ml water
Direction
Marinate the chicken with salt for three hours.
Cut the potatoes into wedges, about the size of the chicken.
Blend ingredients A until it becomes a smooth paste, then saute until aromatic.
Add the chicken to A, followed by the remaining ingredients in B.
Simmer for half an hour until the potatoes are soft.
Garnish with fresh curry leaves and serve.