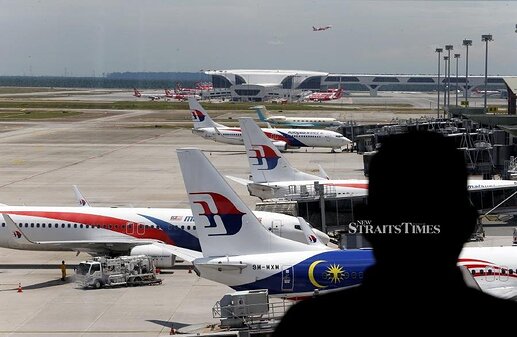 SEPANG: Several passengers 'floated' in their seats, as a Malaysia Airlines flight to Tawau suddenly "dove" 7,000ft.
The incident last Sunday, involving Flight MH2664 to the Sabah coastal town, resulted in the flight turning back to the Kuala Lumpur International Airport (KLIA), after what the airline termed as having encountered 'technical issues' during inclement weather.
One of the passengers onboard Halimah Nasoha in her Facebook posting said the Boeing 737-800 that took off from KLIA at 2.30pm flight took a 'sharp dive', about 30 minutes after take-off.
She said the flight that was cruising at 31,000ft, dropped to 24,000ft in a matter of seconds, based on her checks on the Flight Radar application.
Halimah recounted how she 'floated' (owing to anti-gravitational force) out of her seat because her seat belt was unfastened as the seat belt signs were turned off at that point.
"The plane was unstable for about 10 minutes and took another dive, but it was not as bad as the first drop," said Halimah.
She added that some of the passengers were screaming and crying, fearing for their lives.
Halimah said the flight made a U-turn, circled above Melaka a few times, and eventually returned to KLIA. She then took a connecting flight to Tawau and arrived there at 9.50pm.
MAS in a statement said that as a precautionary measure, the pilot made the decision to return to KLIA in the interest of passenger safety.
"Flight MH2664 from Kuala Lumpur to Tawau on April 3 performed an air turn back, due to technical issues with the aircraft, compounded by bad weather en route.
"The aircraft landed safely at KLIA at 5.03pm," it said.
Source: New Straits Times