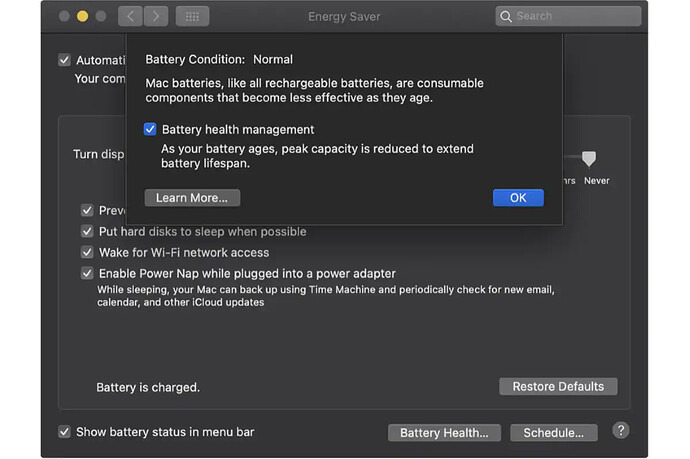 Apple has released macOS Catalina 10.15.5 that brings a battery health management feature to MacBooks, similar to the Battery Health feature available on iPhone models. The feature aims to maximise battery lifespan for MacBook users. The latest macOS update also includes the option to control automatic prominence on Group FaceTime calls. Apple initially brought this to the iPhone and iPad through the recent iOS and iPadOS updates. Further, the macOS Catalina 10.15.5 update brings various bug fixes and performance improvements.
The biggest change in macOS Catalina 10.15.5 is the battery health management feature that was initially released in a preview of the latest update last month. The new feature monitors the temperature history of MacBook's battery and its charging patterns to optimise maximum charge.
This means that while you'll see 100 percent battery life after putting your MacBook on charge for some time, it may not exactly mean the 100 percent charge of the battery. Instead, it will be the maximum of what should be provided to the battery to maximise its lifespan. The new addition may, however, impact the amount of time your MacBook runs on one battery charge.
Battery health management is enabled by default in all MacBook models that supports Thunderbolt 3 and are running macOS Catalina 10.15.5. This means that you'll get the new feature on any MacBook Pro launched since 2016 or a Retina MacBook Air after installing the latest update.
Having said that, Apple has provided the option to turn off the battery health feature by going to System Preferences > Energy Saver > Battery Health .
News Source: macOS Catalina 10.15.5 Update Debuts With Battery Health Management Feature for MacBooks