The Lunch Set that you must go for!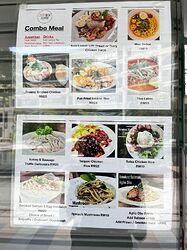 Tipsy Brew O'Coffee
They offer variety of foods like Malaysian, Western and so on that can satisfy your midday craving. The combo is only as low as RM16 and comes with one appetiser(garlic bread/mushroom soup/vege salad) and one drinks(ice lemon tea).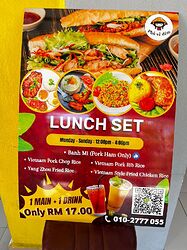 2. Pho Ve Dem
Not only weekday, you can also enjoy lunch set on weekend from 12pm-4pm! The combination they offer includes
1 meal
and
1 drink
which is only cost RM17! The recommended dish is Banh Mi (Pork Ham only). Besides of Vietnamese dish, they also provide Yang Zhou Fried Rice.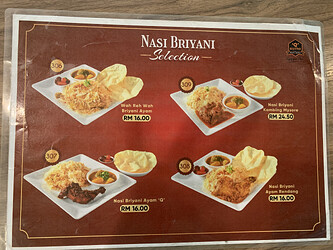 3. Q Bistro
I ordered Wah Reh Wah Briyani Ayam for my lunch yesterday. The portion is big enough and the chicken is
HUGE
. These meal also comes with a drink, you can either choose Sirap Ais, Teh O Ais. Overall is absolutely value for price