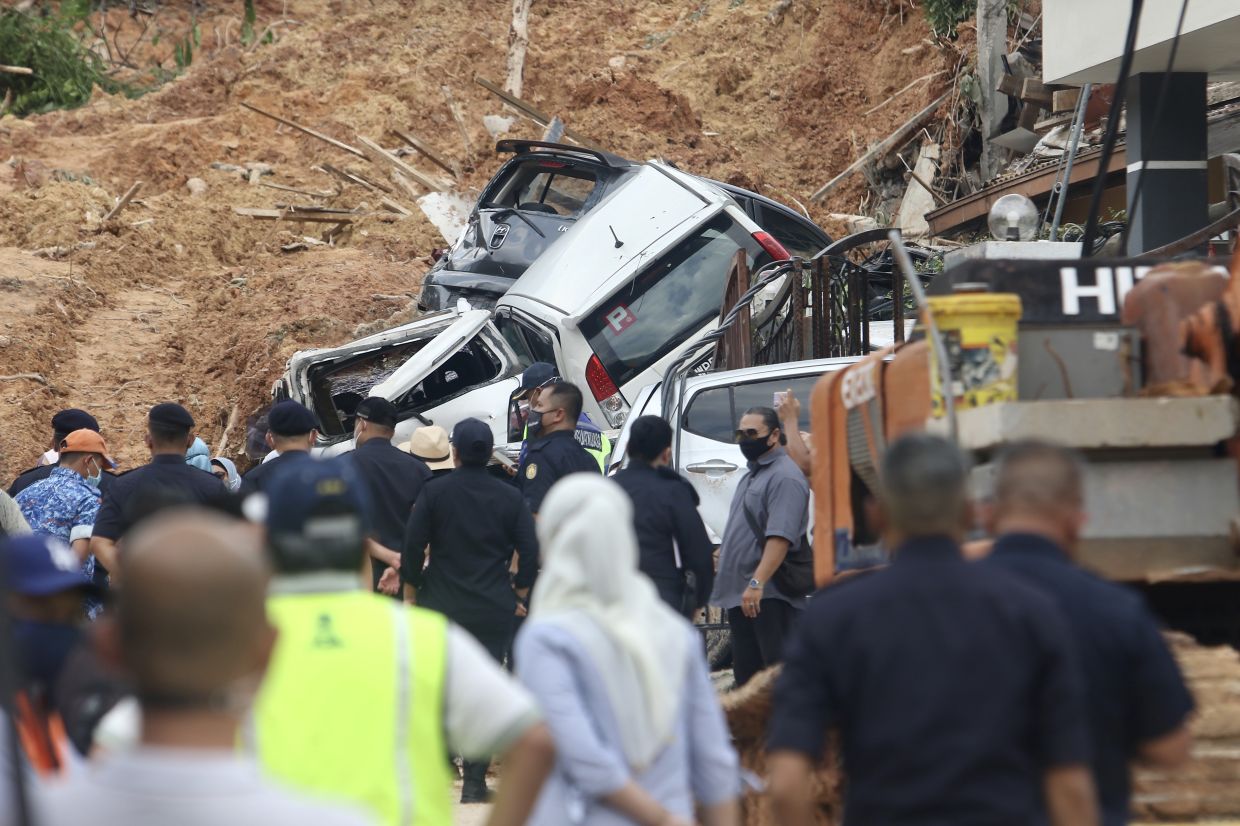 KUALA LUMPUR: A loud siren warning alerted residents at Taman Bukit Permai 2, Ampang here to flee their homes to a safer place during a landslide incident that occurred in the area at 5pm Thursday (March 10).
A private sector employee, Natasha Alya Saifudin, 26, who has been living in the area for 20 years said she still could not believe what had happened, adding that yesterday's incident was the first time a landslide had occurred.
Natasha Alya, who was alone and working from home, said after the deafening siren, she heard loud bangs due to the two landslides during the drizzle.
"I was in a panic and confused and ran out of the house to see what was happening and saw the ground was moving down," she said when met at the location Friday (March 11).
Alarmed by the incident, she called her father who is working as an e-hailing driver and urged him to come home.
She said the incident happened in the blink of an eye, without any warning and it shocked the residents as the housing area has never been involved in natural disasters.
Meanwhile, Tong Kwan Chew, 53, said he was alerted about the landslides by the loud siren coming from the house opposite his.
"I was shocked because I had never heard of the siren before. When I emerged from the house, I saw the road was already covered in mud," he said, adding that he then took his wife and three children to a safer place and moved their cars.
Complying with the authorities' instructions to evacuate the area as a precautionary measure, Tong, who has been living in the housing area for 23 years, said his family had to spend the night at a hotel, adding that he was grateful that his family was safe.
Another resident, who only wanted to be known as Aunty, said she had made the area her home for 20 years and was grateful that she was safe.
"During the incident, many of the residents were at work. As soon as I heard the siren, I went out to see the surrounding area," she said, adding that she saw the road in front of the house was already covered in thick mud.
Four people perished and one was injured in the landslide involving 15 houses and 10 vehicles. - Bernama
Source: The Star