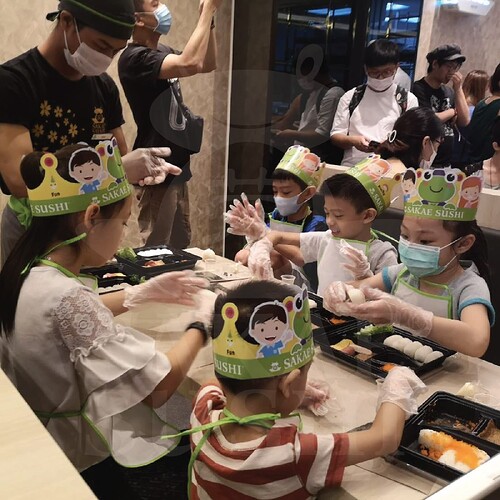 Image Source :
Facebook Sakae Sushi
Location:
EG002, Jalan Puchong, Bandar Puchong Jaya, 47100 Puchong, Selangor
Operating Hours:
Monday - Sunday : 10:00AM - 10:00PM
Introduction :
Sakae Sushi Malaysia is a renowned Japanese restaurant that brings the essence of authentic Japanese cuisine to Puchong. With its commitment to quality and innovation, Sakae Sushi has become a popular destination for sushi lovers and Japanese food enthusiasts. The restaurant offers a diverse menu featuring a wide range of sushi, sashimi, tempura, ramen, and other delectable dishes prepared with fresh ingredients and skillful craftsmanship.
Location and Accessibility :
Sakae Sushi Malaysia is conveniently located at EG002, Jalan Puchong in Bandar Puchong Jaya, Selangor. The restaurant's strategic location makes it easily accessible for both locals and visitors alike. Situated in the heart of Puchong, it is within close proximity to major residential areas, commercial centers, and transportation hubs. Ample parking spaces are available for those driving, and public transportation options such as buses and taxis are readily accessible in the area
Operating Hours :
Sakae Sushi Malaysia offers a wide range of delicious Japanese cuisine to satisfy your cravings throughout the week. The restaurant operates from Monday to Sunday, with opening hours starting from 10:00 AM and extending until 10:00 PM. Whether you're looking for a delightful sushi lunch or a satisfying dinner, Sakae Sushi has got you covered.
What to expect :
Customers visiting Sakae Sushi Malaysia can expect a delightful and authentic Japanese dining experience. As a popular sushi restaurant, customers can look forward to a wide variety of freshly made sushi and sashimi, as well as other traditional Japanese dishes. Quality and freshness are key aspects that customers can expect, as Sakae Sushi takes pride in using the finest ingredients to create their delectable offerings. The restaurant also provides a pleasant and welcoming ambience, with friendly staff members who are ready to assist and ensure a memorable dining experience.
Conclusion :
In conclusion, Sakae Sushi Malaysia offers a delightful and authentic Japanese dining experience with a wide range of freshly made sushi and traditional Japanese dishes. With a commitment to quality and freshness, customers can expect a satisfying culinary journey with a variety of menu options to cater to different dietary preferences. The restaurant's welcoming ambience and friendly staff ensure a memorable dining experience for customers.