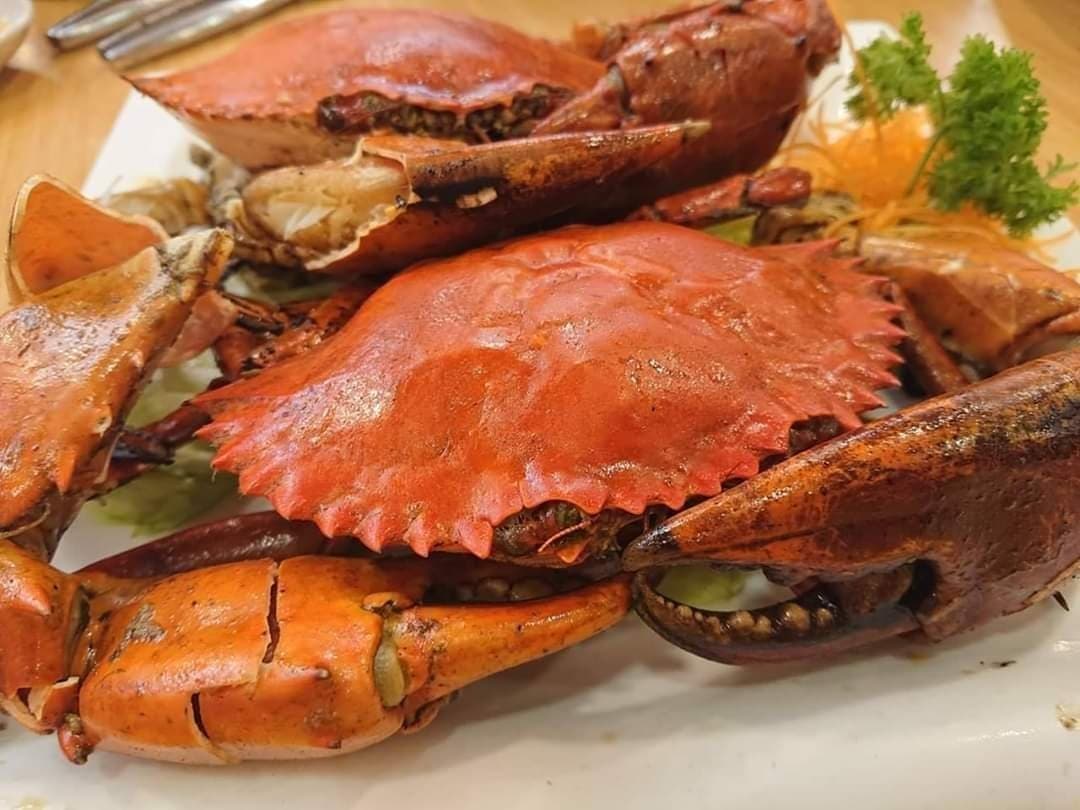 Image Source :
Facebook Crab B Restaurant
Location:
39-1,41-1,Jalan Kenari 19A,Bandar Puchong Jaya, Puchong, Malaysia
Operating Hours:
Monday - Sunday : 11:15 AM - 2:15 PM & 4:30 PM - 10:15PM
Introduction :
Crab B Restaurant is a renowned seafood dining establishment located in Puchong. With its commitment to serving the freshest and most succulent crabs, the restaurant has gained a reputation for offering an exceptional seafood experience. Whether you're a fan of crab dishes cooked in various flavors, such as chili, butter, or salted egg, or prefer other seafood options like prawns, fish, or clams, Crab B Restaurant has something to satisfy every seafood lover's palate. The cozy and inviting ambiance, coupled with friendly and efficient service, creates a welcoming atmosphere for diners.
Location and Accessibility :
Conveniently situated at 39-1 and 41-1, Jalan Kenari 19A in Bandar Puchong Jaya, Crab B Restaurant enjoys a prime location that is easily accessible to both locals and visitors. The restaurant is nestled within the bustling neighborhood of Puchong, making it a convenient dining destination for those seeking delectable seafood delights. With its prominent location, Crab B Restaurant is easily identifiable and can be reached by various modes of transportation. Whether you're traveling by car, public transportation, or even on foot, finding your way to this seafood haven is a breeze
Operating Hours :
Crab B Restaurant welcomes diners seven days a week, offering generous operating hours to satisfy your cravings for exquisite seafood. From Monday to Sunday, the restaurant opens its doors from 11:15 AM until 2:15 PM, providing a delightful lunchtime experience. For those seeking a delectable dinner feast, Crab B Restaurant reopens in the evening from 4:30 PM until 10:15 PM.
What to expect :
Customers can expect a delightful seafood dining experience at Crab B Restaurant. With a reputation for serving quality dishes, this restaurant aims to satisfy seafood lovers with their delectable offerings. Customers can look forward to a menu filled with a variety of crab dishes and other seafood delicacies prepared with expertise and attention to detail. The restaurant's commitment to freshness and flavor ensures that every bite is a memorable one. Alongside the delicious food, customers can also expect warm and friendly service, creating a welcoming and enjoyable ambience.
Conclusion :
In short, Crab B Restaurant is a haven for seafood lovers, offering a wide range of delicious crab dishes and other seafood delicacies. With a commitment to freshness, flavor, and excellent service, this restaurant ensures that every visit is a delightful experience.