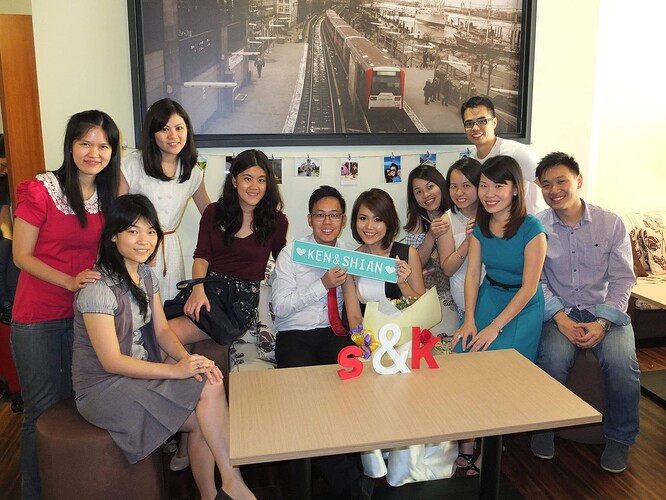 Image Source :
Facebook The Journey Cafe
Location:
B-03-G, Persiaran Wawasan, Pusat Bandar Puchong, Puchong, Malaysia
Operating Hours:
Monday - Sunday : 11:00 AM - 10:30 PM
Introduction :
The Journey Cafe is a charming and inviting cafe located in Puchong, Selangor, Malaysia. With its unique concept and warm ambiance, this cafe offers a delightful dining experience for visitors. As soon as you step into The Journey Cafe, you will be transported to a cozy and rustic setting, adorned with tasteful decoration that exudes a sense of comfort and tranquility. The cafe takes pride in its dedication to serving freshly brewed coffee, tantalizing desserts, and a variety of delectable dishes. Whether you're seeking a relaxing spot for a cup of aromatic coffee or a place to indulge in delightful treats, The Journey Cafe has it all. The friendly and attentive staff ensure that every customer feels welcome and well taken care of. Whether you're meeting friends, spending time alone, or looking for a cozy date spot, The Journey Cafe is the perfect destination.
Location and Accessibility :
The Journey Cafe is conveniently situated at B-03-G, Persiaran Wawasan, in the heart of Pusat Bandar Puchong, Malaysia. The cafe's prime location makes it easily accessible to both locals and visitors alike. Whether you're residing in Puchong or exploring the area, The Journey Cafe is a convenient and accessible spot to satisfy your cravings. The surrounding area offers ample parking spaces, ensuring a hassle-free experience for customers arriving by car. Additionally, public transportation options are readily available, with bus stops and taxi services in close proximity to the cafe. The Journey Cafe's strategic location and easy accessibility make it a favored destination for coffee enthusiasts and food lovers seeking a cozy and welcoming cafe experience in Puchong.
Operating Hours :
The Journey Cafe welcomes customers seven days a week, with operating hours from 11:00 AM to 10:30 PM. Whether you're looking for a delightful brunch, a cozy lunch, or a relaxed dinner, The Journey Cafe is ready to serve you. With its generous operating hours, the cafe caters to a wide range of schedules and allows customers to enjoy their favorite dishes and beverages throughout the day. Whether you're meeting friends, catching up on work, or simply looking for a cozy spot to unwind
What to expect :
Customers visiting The Journey Cafe can expect the following:
Quality Coffee and Beverages: The cafe takes pride in serving high-quality coffee and a variety of beverages. Customers can expect freshly brewed coffee, expertly crafted espresso-based drinks, soothing teas, and refreshing beverages that are made with care and attention to detail.

Delicious Food and Desserts: The Journey Cafe offers a delectable menu of dishes and desserts to satisfy various cravings. Customers can expect a range of options, including hearty breakfast items, light bites, savory mains, and indulgent desserts. The menu is carefully curated to cater to different tastes and dietary preferences.

Cozy and Relaxing Ambience: The Journey Cafe provides a cozy and relaxing ambience, making it an ideal place to unwind, catch up with friends, or enjoy some quiet time alone. Customers can expect comfortable seating arrangements, soft lighting, and a welcoming environment that encourages relaxation and conversation.

Friendly and Attentive Service: The cafe's staff is known for their friendly and attentive service. Customers can expect a warm welcome, prompt assistance, and helpful recommendations if needed. The staff strives to create a welcoming and enjoyable experience for every customer.

Wi-Fi Access and Comfortable Seating: The Journey Cafe offers Wi-Fi access, making it a convenient spot for those who need to work or connect online. Customers can also expect comfortable seating arrangements, whether they prefer cozy corners, communal tables, or comfortable lounge areas.
Conclusion :
In conclusion, The Journey Cafe in Puchong, Malaysia, is a delightful destination for coffee lovers, food enthusiasts, and those seeking a cozy and inviting ambience. With its convenient location, generous operating hours, and commitment to quality beverages and delectable food, customers can expect a memorable dining experience. The cafe's cozy ambience, friendly service, and attention to detail create a welcoming environment for customers to relax, unwind, and indulge in their favorite coffee creations and dishes. Whether you're looking for a place to meet friends, work, or simply enjoy a moment of tranquility, The Journey Cafe provides a haven where you can savor the perfect blend of flavors, warm hospitality, and a cozy ambience.