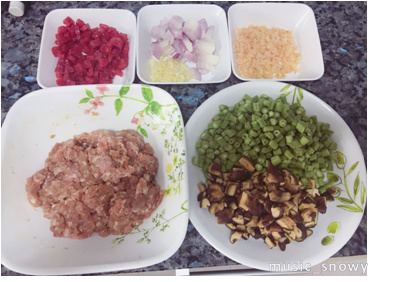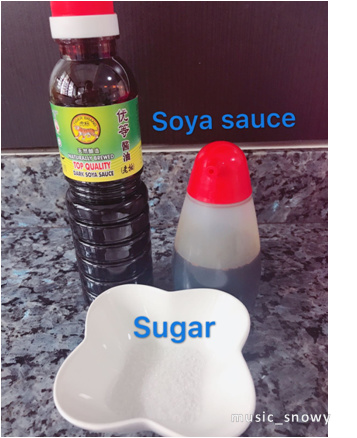 Step 1: Prepare the above ingredients.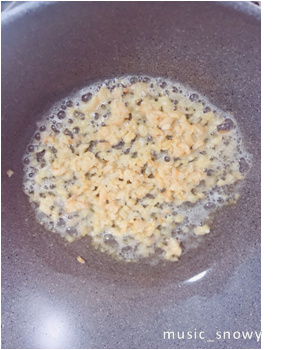 Step 2: Add in the dry shrimps and fry them until the fragrance of them could be smelled. Then, add in the garlic.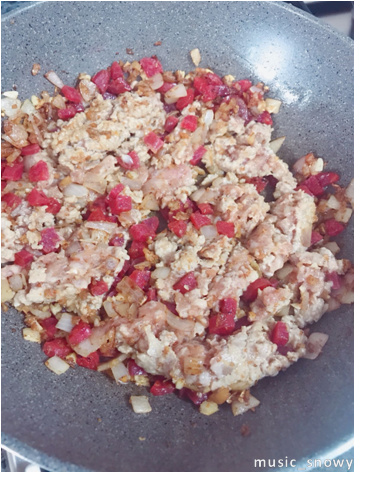 Step 3: Add in shallots. Fry them until brown before adding the Chinese sausage, followed by the marinated minced pork one by one.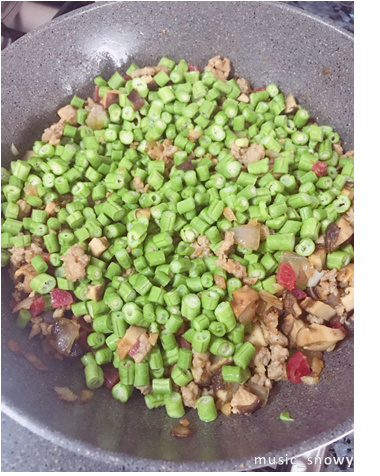 Step 4: Add in the long beans and mushroom and continue frying.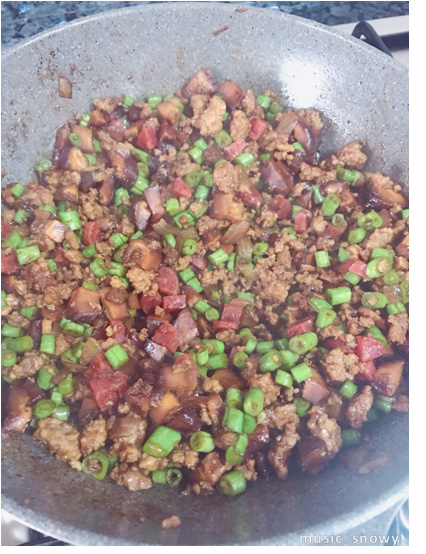 Step 5: Add in the soya sauce first, followed by the black soya sauce and lastly the sugar. Continue frying.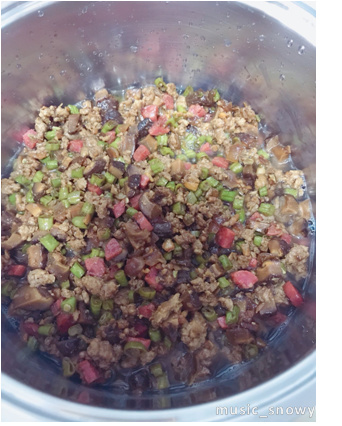 Step 6: Prepare the rice in the rice cooker as per normal.
Step 7:Put everything from the wok to the rice cooker and cook the rice with the ingredients together.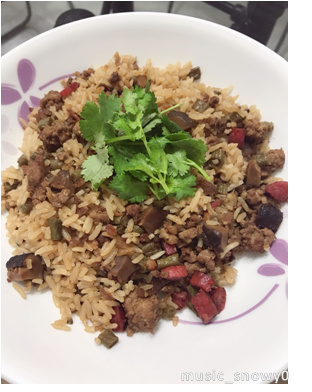 And…Done! Time to Eat!