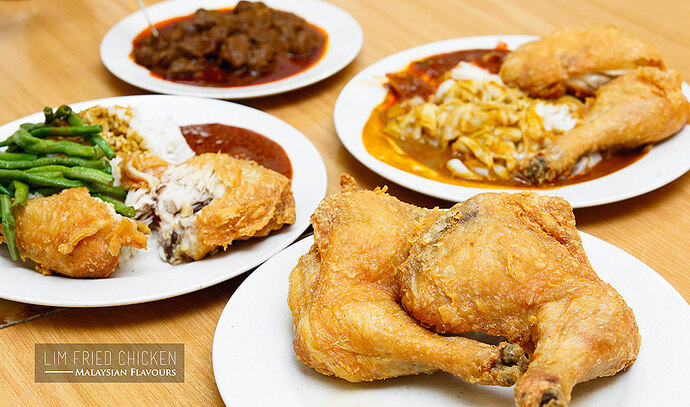 Image Source: Malaysian Flavours
Location:
39, Jalan Puteri 1/6, Bandar Puteri, 47100 Puchong, Selangor
Operating Hour:
Monday-Sunday 10 am–9 pm
Introduction:
Welcome to Lim Fried Chicken @ Bandar Puteri, where crispy perfection meets mouthwatering flavors. Nestled in the heart of Bandar Puteri, our eatery is a haven for fried chicken enthusiasts. With a legacy built on the art of frying, our restaurant promises a culinary experience that satisfies your cravings for crunchy, flavorful delights.
What to Expect:
At Lim Fried Chicken, expect an indulgent journey into the world of fried goodness. Our signature fried chicken is prepared with a secret blend of spices, ensuring each bite is a symphony of crispiness and succulence. Alongside our famed chicken, our menu boasts a variety of delectable sides, from crispy fries to zesty coleslaw, all designed to complement the star of the show – the fried chicken. Whether you dine in or opt for takeout, anticipate a taste sensation that will keep you coming back for more.
Conclusion:
In conclusion, Lim Fried Chicken @ Bandar Puteri invites you to experience the epitome of fried chicken perfection. With our dedication to quality, flavor, and customer satisfaction, we guarantee a dining experience that tantalizes your taste buds and leaves you craving the unmatched crunch of our signature chicken.