Lazada joins MDTCA, MDEC's campaigns to support SMEs
---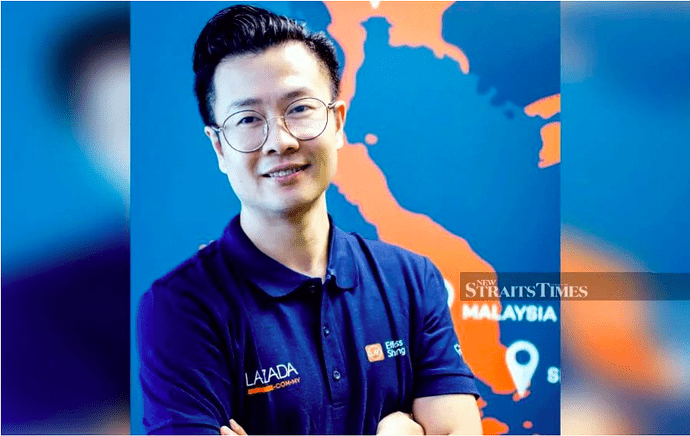 Image Sources: NewStraitsTimes
(KUALA LUMPUR) Lazada has joined the government's "Buy Malaysia" and "Penjana Shop Malaysia Online" campaigns to support local small and medium-sized enterprises (SMEs).
It has teamed up with the Ministry of Domestic Trade and Consumer Affairs (MDTCA) and Malaysia Digital Economy Corporation (MDEC).
According to their joint statement, the two campaigns will run concurrently on Lazada until December 31 and September 30 respectively.
Up to RM29 in credits and vouchers for Lazada Wallet users, RM8 in Free Shipping vouchers and discounts of up to 70 per cent on products from popular local brands, including Bonia, Sembonia, [email protected], MyFishman and Rams Home Décor are being offered.
Lazada Malaysia chief executive officer (CEO), Leo Chow said the e-commerce platform has become the go-to destination for home-grown entrepreneurs to future-proof their businesses.
He said Lazada has over 320,000 SMEs nationwide on its marketplace with more than 200 per cent increase in new local sellers onboarded within the first half of the year.
"Lazada looks forward to working alongside MDTCA and MDEC to accelerate the growth of Malaysia's digital economy through the 'Buy Malaysia' and 'Penjana Shop Malaysia Online' initiatives.
"We stand together as one with our fellow Malaysians by rewarding online shoppers with savings and incentives to revitalise the local economy, while also enabling local SMEs to benefit from Malaysia's accelerated digital economic growth," he said.
MDTCA minister Datuk Alexander Nanta Linggi said the pioneering partnership with Lazada last year brought "Buy Malaysia" onto a leading e-commerce marketplace and resulted in an uplift of 3,800 per cent in contribution from local sellers on the platform to the domestic economy.
He said the overwhelming response encouraged the ministry to further invest in empowering local sellers online through shopping platforms such as Lazada.
"Strengthening public-private partnerships are imperative to facilitate the digital transformation journey of local businesses, especially for micro, small, and medium enterprises," he added.
MDEC CEO Surina Shukri said the Penjana Shop Malaysia Online initiative complements MDEC's ongoing E-Commerce Campaign among local entrepreneurs.
"We will continue our efforts to accelerate the digital leap for Malaysian businesses, and help them compete on equal footing with global brands within and beyond our national borders, as evidenced by cases of local brands expanding its footprint internationally via Lazada's Sell-to-China programme," she added.
Information Sources: NewStraitsTimes