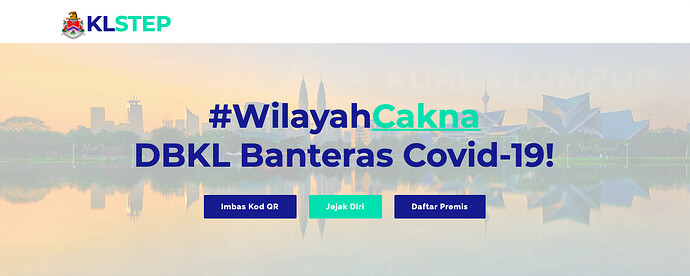 Kuala Lumpur, 28 May - Kuala Lumpur City Hall (DBKL) has launched an app called KLStep to record details of customers before they entering a business premises.
Steps:
Customers need to scan the QR code using their smartphone.
After that, input name, temperature and telephone number.
Then, click send.
Last, show it to the employee in charge at the premises before entry.
Register Premises
Business owner can register your premise at KLStep
"We target all premises in the city to adopt this system within three days," Mayor Datuk Nor Hisham Ahmad Dahlan said.
Source: The Star