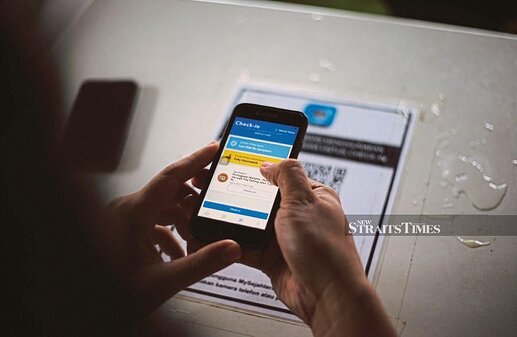 PUTRAJAYA: Those who have yet to get their digital certificates on the MySejahtera app upon completion of their Covid-19 inoculation can, for the time being, use the physical vaccination cards issued at the vaccination centres.
Health Minister Khairy Jamaluddin said this would be applicable for only one week while the MySejahtera team work on improving the app.
"I've given the MySejahtera team a week to resolve all issues including on the digital certificates, which is causing worry among the people.
"For now, we are allowing the use of physical vaccination cards. Those in Selangor who were vaccinated through the Selvax programme, they can use the certificate in MySelangkah until they receive their certificate on MySejahtera," he told reporters at a press conference today.
He also addressed questions on a request by single people to travel interstate to visit their parents following a reported rise in cases of depression brought about by the interstate travel ban to curb infection.
He said while the matter was being discussed, no final decision had been made yet.
"It is in the pipeline but not (finalised) yet. Be patient. We are looking at the risk data and when the time is right, the ministry will make the suggestion to the National Security Council.
"I hope we can all be patient for a little bit longer to see if the important indicators are showing a downward trend.
"When we feel that our healthcare capacity is good, we will make the suggestion to the NSC to allow interstate travel," he said.
Source: New Straits Times