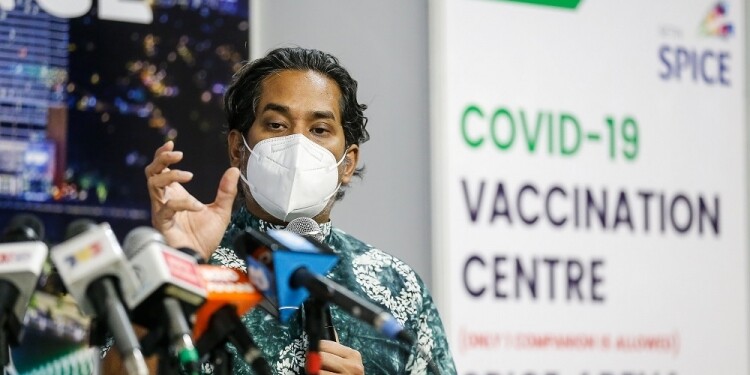 Health Minister Khairy Jamaluddin has announced that Malaysia has already administered more than one million COVID-19 vaccine booster shots. According to COVIDNow, a total of 51,322,636 vaccine doses have been administered and 1,042,234 are boosters. As of 15th November, 76.1% of Malaysia's total population have been vaccinated which includes 95.3% of total adults.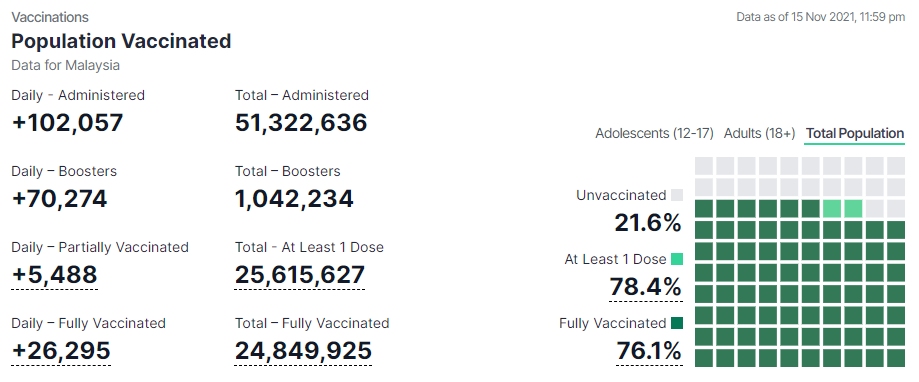 Besides getting boosters, Khairy said we need to do much more to protect the most vulnerable as we deal with rising case numbers. He urged everyone who has gotten a booster jab appointment to go for it.
It was reported last week that about 40% of booster dose recipients have failed to turn up for their appointment especially among the elderly and individuals with comorbidities. Individuals who have been fully vaccinated are not required to sign up as the appointments will be pushed automatically through MySejahtera or via SMS or phone call.
The booster shot programme initially covered high-risk groups including frontliners and senior citizens aged 60 years old and above. The program has been extended to cover adults aged 40 years old and above, as well as individuals with comorbidities. Individuals who have been fully vaccinated with Pfizer will get their Pfizer booster 6 months after the second dose. Meanwhile, individuals who are fully vaccinated with Sinovac will get their Pfizer booster 3 months after the second dose. For individuals who have allergies or can't get vaccinated with Pfizer, may be offered alternative options such as Sinovac or AstraZeneca. Malaysia is expected to reveal booster details for AstraZeneca vaccine recipients soon.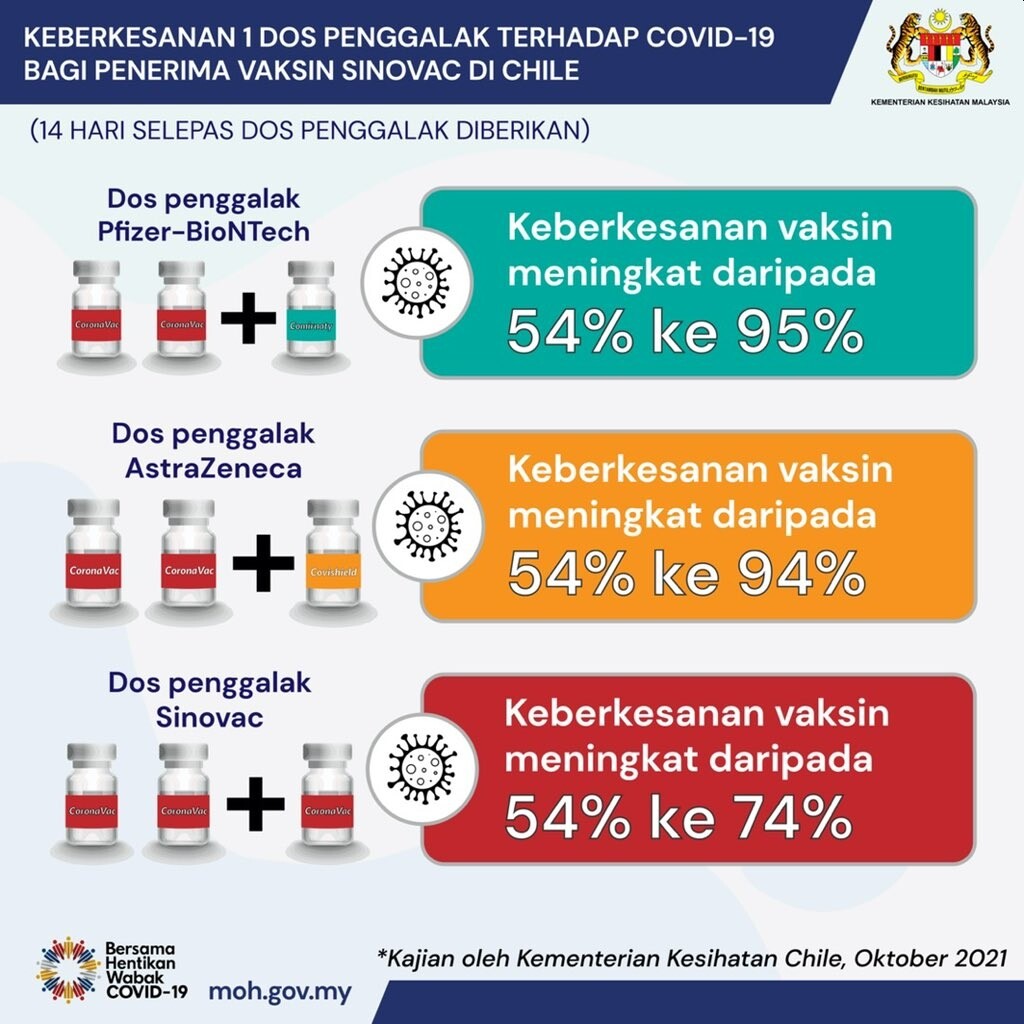 Addressing concerns about the mixing of vaccines for individuals who have gotten Sinovac, the Ministry of Health has shared an infographic based on data from Chile. According to the infographic, vaccine effectiveness will increase up to 95% with a Pfizer booster and up to 94% with an AstraZeneca booster. Meanwhile, a 3rd Sinovac booster has lower effectiveness of up to 74%.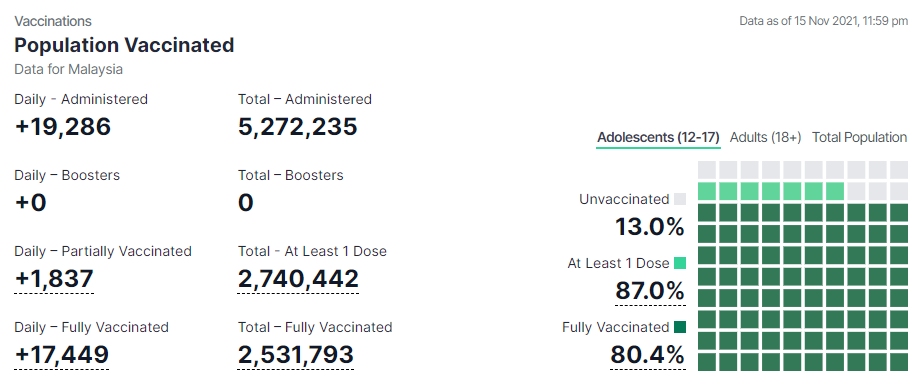 In terms of teen vaccination (12 to 17 years old), 80% have been fully vaccinated against COVID-19 in just 70 days. According to Khairy, this is one of the fastest COVID-19 adolescent vaccination programmes with the widest coverage in the world. Malaysia plans to vaccinate younger children below 12 years old against COVID-19 starting next year.
source: SoyaCincau