Do you enjoy Kelantan cuisine? Or perhaps you're a native of Kelantan and crave for its food. Don't worry because Warong Wok is in Puchong !
They absolutely specialise in dishes from Kelantan because they are from there.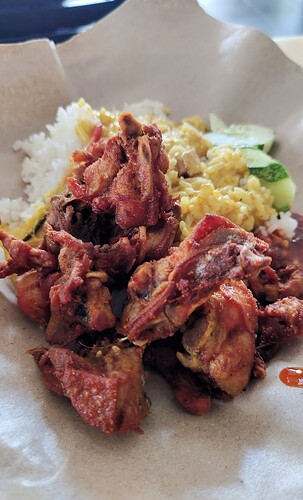 Kredit:
Google Maps
Of course, Kak Wok Rice and Spicy Chicken Steamed Rice are on their special menu. But they also cook Nasi Kerabu, which is a favourite dish in Kelantan. They provide seasoned chicken or fish to go with their Kerabu rice.