Location:
21, Jalan Kenari 17d, Bandar Puchong Jaya, 47100 Puchong, Selangor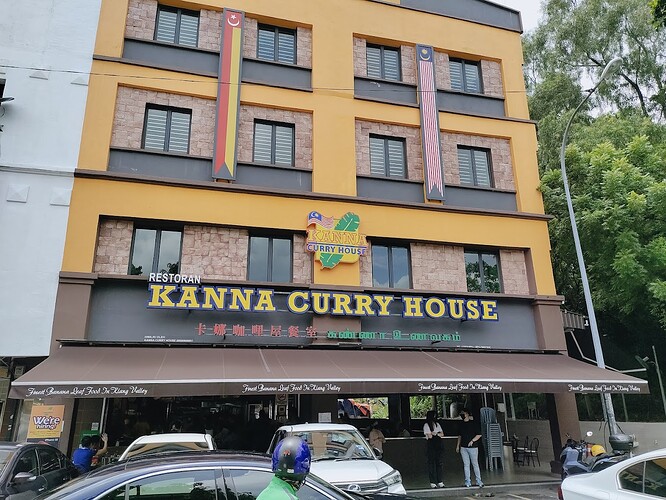 Operating Hours:
Monday - Sunday : 8:00 AM - 8:00PM
Introduction :
Kanna Curry House is a renowned restaurant specializing in Indian cuisine, particularly known for its flavorful and authentic South Indian dishes. With multiple branches across Malaysia, including in Puchong, Kanna Curry House has garnered a strong reputation for its delicious curries, biryanis, and other traditional Indian delicacies.
Location and Accessibility :
You can drive there or by public transportation.
Public Transport:
You can also reach Kanna Curry House using public transportation, such as buses or ride-sharing services.
Check for the nearest bus stop or RapidKL station to your location and plan your route accordingly.
Once you reach Puchong Jaya or IOI Boulevard area, Kanna Curry House will be within walking distance.
Operating Hours :
This restaurant open daily from 8am to 8pm
What to expect :
One of the signature dishes at Kanna Curry House is their Chicken Biryani. Prepared with fragrant basmati rice, tender chicken pieces, and a blend of aromatic spices, the Chicken Biryani is a flavorful and satisfying meal that showcases the restaurant's expertise in Indian cuisine. In addition to their biryanis, Kanna Curry House serves a wide range of vegetarian and non-vegetarian curries, dosas, rotis, and other Indian delights. Their menu offers an array of options to suit various taste preferences and spice levels.
Conclusion :
In conclusion, Kanna Curry House in Puchong is a must-visit restaurant for Indian food lovers. With its authentic South Indian cuisine, including the signature Chicken Biryani and a variety of flavorful curries, Kanna Curry House promises a memorable dining experience that captures the essence of Indian culinary traditions.