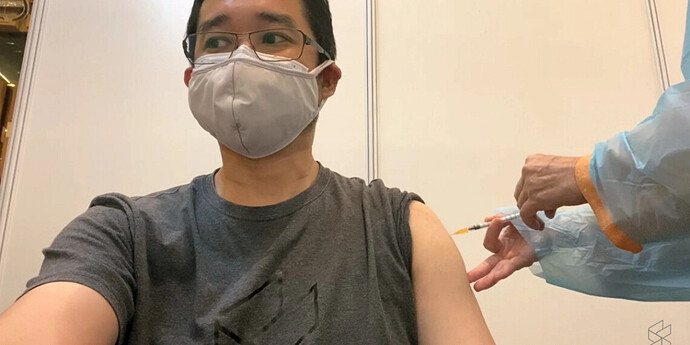 Malaysia's COVID-19 immunisation program has hit a new milestone of fully vaccinating half of the country's total population. As of 8th September 2021 at 11:59pm, the special committee on ensuring access to COVID-19 vaccine supply (JKJAV) has revealed that more than 37.3 million vaccine doses have been administered nationwide so far.
Nearly 21 million people or 64.1% of the total population have received at least one dose. Meanwhile, almost 16.5 million people or 50.5% of the total population have completed their vaccination with either a single or two-dose vaccine. In terms of adults nationwide, 70.5% of individuals aged 18 years and above have completed their vaccination.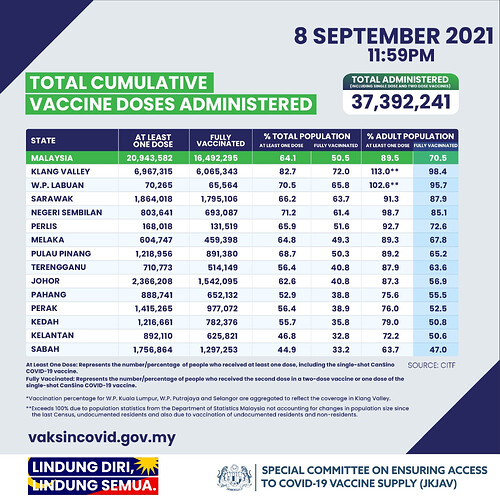 At the moment, Klang Valley leads with the most completed vaccinations with over 6 million individuals fully vaccinated, followed by Sarawak with close to 1.8 million people and Johor with 1.5 million people. All states and territories have fully vaccinated 50% of their adult population except for Sabah which is closing the gap at 47%. The single-shot Cansino Bio vaccines have been distributed in rural areas in Sabah to speed up vaccinations.
The JKJAV has begun vaccinating teenagers aged between 12 to 17 years old this week starting in Sarawak. Priority is given to teens aged between 16-17 years old as well as teens between 12-15 with health conditions. The vaccination programme for teenagers will soon be expanded to other states that have fully vaccinated over 80% of their adult population which includes Labuan, Kuala Lumpur and Selangor.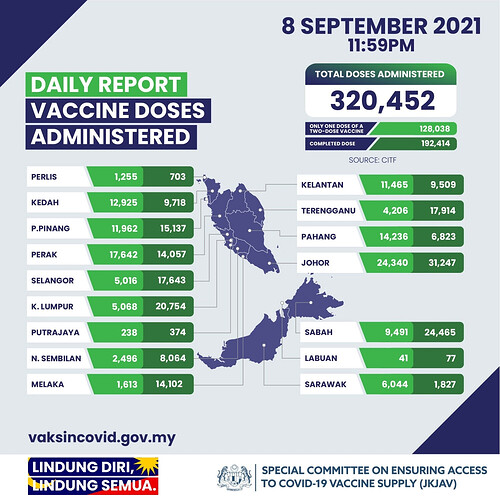 Since the Klang Valley has already fully vaccinated 98.4% of its adult population, the walk-in vaccination programme is scheduled to end on the 15th of September. Minister of Science, Technology and Innovation Dr Adham Baba said the decision to discontinue walk-in is due to lower attendance at the vaccination centres as the number of unvaccinated was now low.
Based on yesterday's breakdown, there were 10,322 first doses administered in the Klang Valley while 38,771 individuals have completed their vaccination. The JKJAV has also kicked off Operation Surge Capacity which provides walk-in vaccinations in 7 states namely Johor, Kelantan, Kedah, Pahang, Perak, Penang, and Sabah.
Source: SoyaCincau