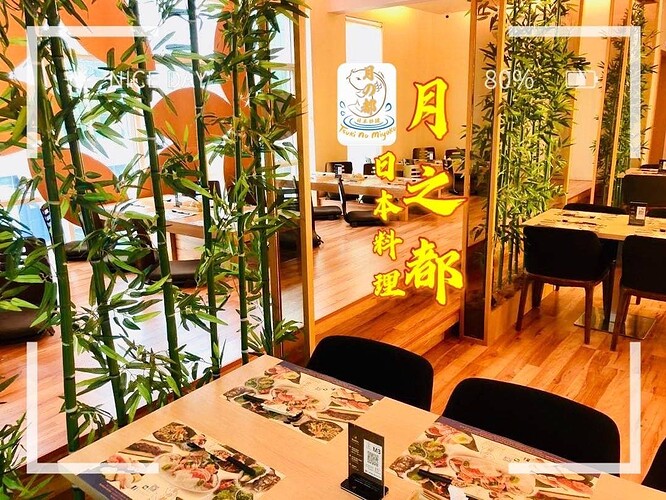 Image Source :
Facebook Tsuki No Miyako Japanese Cuisine
Location:
No 12 Jalan Puteri 7/15, Bandar Puteri Puchong, Puchong, Malaysia
Operating Hours:
Monday - Sunday : 12:00 PM - 2:30 PM & 5:30 PM - 10:30PM
Introduction :
Tsuki No Miyako is a renowned Japanese restaurant located in Puchong, Selangor, Malaysia. With a commitment to delivering an authentic Japanese culinary experience, the restaurant has garnered a loyal following among locals and visitors alike. From the moment you step into Tsuki No Miyako, you'll be greeted by a serene and inviting atmosphere that captures the essence of Japan. The restaurant's extensive menu features a diverse range of Japanese dishes, including sushi, sashimi, ramen, and more, prepared with precision and using the freshest ingredients. With a focus on taste, presentation, and quality, Tsuki No Miyako takes pride in serving dishes that exemplify the artistry and flavors of Japan. Whether you're seeking a casual meal or a special occasion, Tsuki No Miyako promises a memorable dining experience that will transport you to the culinary delights of Japan.
Location and Accessibility :
Tsuki No Miyako is conveniently located at No 12 Jalan Puteri 7/15, Bandar Puteri Puchong, in the vibrant city of Puchong, Malaysia. Situated in the heart of Bandar Puteri, the restaurant enjoys a prime location that is easily accessible to both locals and visitors. Whether you're a resident of Puchong or exploring the area, Tsuki No Miyako's location offers convenience and ease of access. It is well-connected to major roads and transportation networks, making it easily reachable by both private vehicles and public transportation
Operating Hours :
Tsuki No Miyako caters to its customers throughout the week with its operating hours. From Monday to Sunday, the restaurant opens its doors from 12:00 PM to 2:30 PM for lunch and again from 5:30 PM to 10:30 PM for dinner. This allows patrons to enjoy the delectable Japanese cuisine during both lunchtime and dinnertime. Whether you're craving a midday sushi fix or an evening feast of ramen and sashimi, Tsuki No Miyako's convenient operating hours provide flexibility for customers to indulge in their culinary offerings at a time that suits their schedule.
What to expect :
Customers visiting Tsuki No Miyako typically have certain expectations based on its reputation and the experience it offers. Here are some things that customers generally expect:
Authentic Japanese Cuisine: Customers expect Tsuki No Miyako to offer a wide range of authentic Japanese dishes that showcase the flavors and culinary techniques of Japan. They anticipate traditional favorites such as sushi, sashimi, ramen, tempura, and more, prepared with attention to detail and using high-quality ingredients.

Fresh and Quality Ingredients: Customers expect the restaurant to prioritize the use of fresh and high-quality ingredients in their dishes. They anticipate the flavors of premium seafood, locally sourced produce, and other essential components of Japanese cuisine that contribute to the overall taste and quality of the food.

Skillful Culinary Preparation: Customers expect Tsuki No Miyako to showcase skillful culinary preparation techniques that bring out the best flavors in each dish. They look forward to experiencing the artistry and precision that is integral to Japanese cuisine, whether it's the delicate slicing of sashimi or the precise assembly of sushi rolls.

Welcoming Ambience: Customers anticipate a welcoming ambience that evokes the essence of Japan. They expect a tastefully decorated space with elements of Japanese aesthetics, providing a serene and inviting ambience for a memorable dining experience.

Attentive Service: Customers expect attentive and friendly service from the staff at Tsuki No Miyako. They anticipate being greeted warmly upon arrival, having their needs promptly addressed, and receiving knowledgeable recommendations or assistance with menu selections.

Clean and Inviting Environment: Customers expect the restaurant to maintain a clean and inviting environment. They appreciate a well-maintained dining area, tidy restrooms, and adherence to proper hygiene practices, ensuring a comfortable and enjoyable dining experience.

Reasonable Pricing: Customers generally expect Tsuki No Miyako to offer reasonable pricing that reflects the quality of the food and dining experience. They appreciate a balance between value for money and the exceptional flavors and service provided.
Conclusion :
In conclusion, Tsuki No Miyako in Puchong, Malaysia, offers an exceptional dining experience that meets customers' expectations for authentic Japanese cuisine, fresh and quality ingredients, skillful culinary preparation, a welcoming ambience, attentive service, a clean environment, and reasonable pricing. With its prime location in Bandar Puteri, customers can easily access the restaurant and indulge in a wide variety of traditional Japanese dishes. Whether it's sushi, sashimi, ramen, or other Japanese favorites, Tsuki No Miyako strives to deliver a culinary journey that captures the essence of Japan. From the artful presentation to the harmonious flavors, every aspect of the dining experience is carefully crafted to provide an unforgettable taste of Japan.