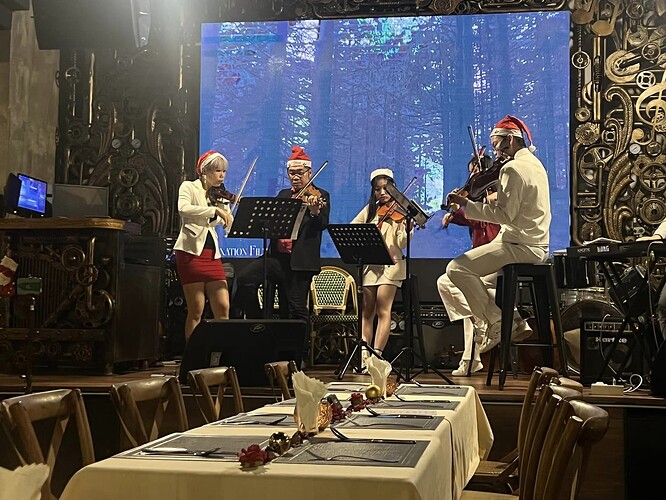 Image Source :
Facebook Momentz Music Restaurant & Bar
Location:
LOT 1, i31, Jalan PPU2A, Bandar Puchong Jaya, Taman Perindustrian Pusat Bandar Puchong, 47100 Puchong, Selangor, Malaysia
Operating Hours:
Sunday - Thursday : 11am - 1am & Friday - Saturday : 8.30am - 1.30am
Introduction :
Momentz Music Restaurant & Bar is a vibrant and stylish dining establishment located in Puchong, Malaysia. With its unique concept of combining great food, live music, and a lively ambience, Momentz offers an unforgettable experience for both locals and visitors alike. The restaurant is known for its diverse menu featuring a fusion of international and local cuisines, prepared with meticulous attention to detail by skilled chefs. Guests can enjoy their meals while being entertained by talented musicians performing a variety of genres, creating a lively and enjoyable ambience.
Location and Accessibility :
Momentz Music Restaurant & Bar is conveniently located at LOT 1, i31, Jalan PPU2A in Bandar Puchong Jaya, Selangor, Malaysia. The restaurant is situated in the heart of the vibrant Puchong area, making it easily accessible for both locals and tourists. It is within close proximity to major roads and highways, allowing for convenient transportation options. Whether you choose to drive or take public transportation, Momentz is easily reachable, ensuring a hassle-free dining experience.
Operating Hours :
Momentz Music Restaurant & Bar welcomes guests from Sunday to Thursday between 11:00 am and 1:00 am, and on Fridays and Saturdays from 8:30 am to 1:30 am. With extended operating hours, this establishment caters to a wide range of schedules, ensuring that customers can enjoy their dining experience at various times throughout the day. Whether you're looking for a hearty brunch, a leisurely lunch, a delightful dinner, or a late-night gathering,
What to expect :
Customers visiting Momentz Music Restaurant & Bar can expect a memorable dining experience filled with delicious food, vibrant music, and a lively atmosphere. The establishment is known for its diverse menu that caters to different tastes and preferences, offering a variety of culinary delights, from local favorites to international cuisine. Alongside the great food, customers can enjoy live music performances, creating a captivating and entertaining ambience. The friendly and attentive staff ensure excellent service, making guests feel welcomed and well taken care of throughout their visit.
Conclusion :
In conclusion, Momentz Music Restaurant & Bar offers a unique dining experience where food, music, and great vibes come together. With its convenient location, extensive operating hours, and diverse menu, it caters to a wide range of customers, from brunch enthusiasts to night owls. The live music performances add an extra layer of excitement and entertainment, creating an unforgettable ambience.