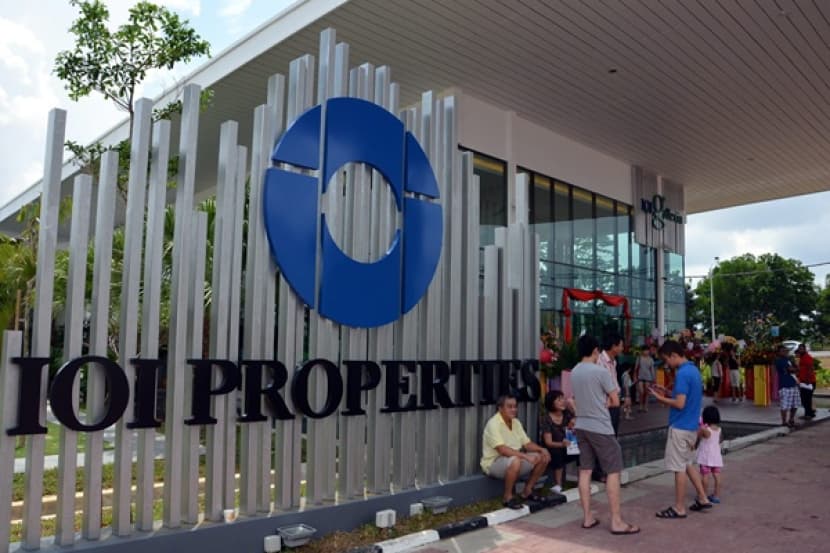 The development in Singapore is set to begin commercial operations in early 2024 and the cash generated could help IOIProp finance other planned developments, HLIB Research said.
PETALING JAYA: IOI Properties Group Bhd (IOIProp) is set for a notable financial year 2024 (FY24) ending June 30 with the completion of the IOI Central Boulevard (IOICB) office-tower project, which will strengthen its cash flow and portfolio as well provide recurring income.
The development in Singapore is set to begin commercial operations in early 2024 and the cash generated could help IOIProp finance other planned developments, HLIB Research said in a report.
The office towers have 40% committed tenancy while negotiations are in advanced stages for another 20%.
"We estimate the steady-state run-rate annual rental income from IOICB to be a very sizeable S$175.1mil or around RM595mil, based on the assumption of a 95% occupancy rate and rental rate of S$12 per sq ft per month," Hong Leong Investment Bank (HLIB) Research said.
The property will take IOIProp's property portfolio's market value to about RM20bil, making it the largest property investment portfolio among all listed companies in Malaysia.
FY24 will also see the group launch a record RM10.6bil worth of projects in Malaysia (RM2.05bil) and Singapore, with the flagship RM8.56bil Marina View Residences project.
Local launches planned by IOIProp include new projects within the Bandar Putra Kulai township in Johor as well as 16 Sierra township in Puchong, Selangor.
The group is also planning to further reduce its inventories of unsold property in FY24 by 15% after having successfully reduced unsold inventory by 21% in FY23, helped partly by fewer launches by developers in Malaysia.
HLIB Research does not discount the possibility that IOIProp could sell more non-core land in FY24 from the 9,000 acres in total it now holds.
"We understand half of the non-core landbank is in Johor. The value of the remaining non-core landbank of 3,400 acres could have a value of RM1.78bil or roughly 91% of its FY23 sales," the research house estimated.
Meanwhile, the mixed-development Marina View Residences is set to be launched this month with 350 units of hotel rooms by W Hotel on the lower floors and 683 residential units on the upper floors.
"Investors will be watching very closely the take-up rate of the project as it will have a big impact on IOIProp's FY24 total sales and its earnings contribution for the next several years.
"The group will need to construct the lower floors of the hotel component first before moving on to the upper floors of the residential component, thus, based on progress billings, the earnings contribution from the residential component may only come in at the earliest in second half of FY25 and see more meaningful contribution from FY26 onwards," HLIB Research said.
The research outfit speculated that IOIProp may draw down more debt to finance the development cost of the Marina View project.
Thus, it expects IOIProp's net gearing to stay elevated at around current levels (67.5%) in 1H24, given the additional development-financing cost.
IOIProp's loss-making hospitality business, however, could see a turnaround in FY24 as inbound tourists numbers rise back to pre-pandemic levels and the refurbishment of Putrajaya Mariott Hotel and Palm Garden Hotel is completed by this month.
HLIB Research has maintained a "buy" call on IOIProp with a higher target price of RM2.48 a share (from RM2.10) based on a lower discount of 50% (from 55%) to its estimated revised net asset value of RM4.96 a share (rolled over valuation year to FY24).
The lower discount is premised on the impending realisation of its high-value Singapore office buildings and activation of remaining gross development value in FY24, which should help lift earnings significantly from FY25 to FY26 onwards, the research house added.
Source: thestar