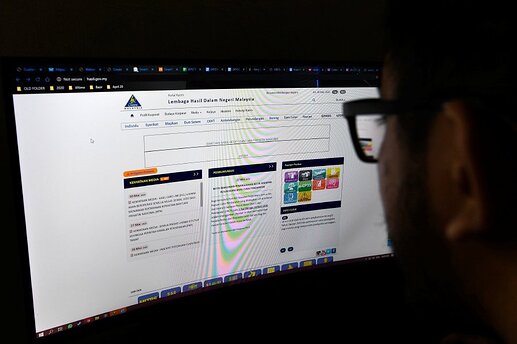 KUALA LUMPUR: The Inland Revenue Board (IRB) has denied a claim that there was a data leak involving information of four million individuals from its web portal.
A statement from the board said, based on internal investigations, it did not find any data leak from its side.
"The IRB wishes to deny a report in a portal, which claimed that four million data had been leaked from the IRB website through Application Programming Interfaces (API) conducted for the MyIdentity portal, which is supervised by the National Registration Department."
It also clarified that the IRB was a user of the MyIdentity platform, and was not the owner of the shared system.
"The IRB is working closely with the NRD, National Cyber Security Agency (NACSA) and National Security Council on this issue.
"IRB guarantees that all personal information of its members is kept safely with certified data security technology."
The IRB said it was disappointed with the reports and claims which were being circulated because they could erode the tax payers' confidence toward the board's security system.
It also urged members of the public to be wary of irresponsible quarters who may be trying to cause confusion and lie to the community.
IRB said those who were in doubt over such matters should contact the IRB via 03-8911 1000 or 03-8911 1100 or its website.
Source: New Straits Times