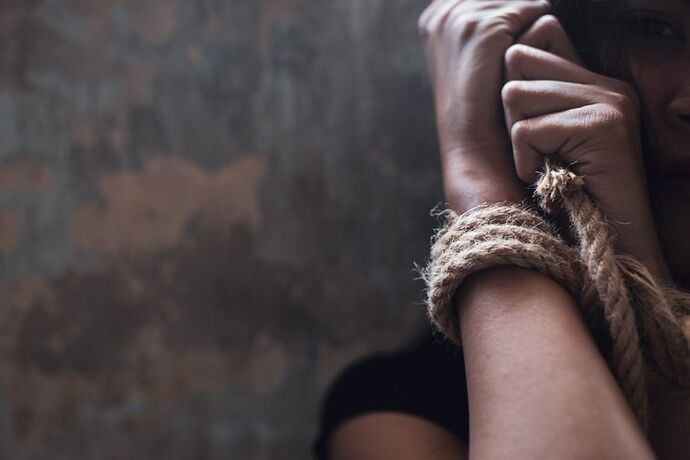 JAKARTA (The Jakarta Post/Asia News Network): Indonesian national Fauziah Fadilah, 36, who was abducted, forcibly confined and tortured over a period of 10 days across several states in Malaysia, arrived on Monday (Oct 2) at Kualanamu International Airport near Medan, North Sumatra.
Fauziah said she was grateful for the Indonesian Consulate General in Penang and the Malaysian Police for their help in rescuing her.
"I am thankful, as the people who kidnapped and tortured me have been arrested," Fauziah told reporters at Kualanamu airport on Monday evening.
She added that she was traumatised by her experience in Malaysia, but was otherwise in good heath, and that she would soon be reunited with her family in Langkat regency, North Sumatra.
"Alhamdulillah [praise be to God], I am safe and will be able to reunite with my family," Fauziah said.
Fauziah's lawyer Said Firhad Assegaf said up to 14 people, including two Indonesian nationals, were involved in kidnapping and torturing his client in Malaysia, and that the Malaysian Police had acted quickly to arrest the suspects.
"We appreciate the Malaysian Police for truly enforcing the law in Malaysia," Firhad said.
According to Firhad, Fauziah's kidnapping was linked to a debt her husband owed to one of the suspects. The group then found out that Fauziah intended to visit Malaysia on holiday, and immediately put together a plan to kidnap her for ransom to reclaim the money her husband owed.
Fauziah departed for Malaysia on Sept 6 along with three female friends. A day later, her husband lost contact with her and soon after, he received a video message informing him she had been kidnapped in Malaysia.
On Sept 15, Fauziah's family sent a lawyer to Malaysia who immediately reported the incident to the Indonesian Embassy in Kuala Lumpur as well as the Malaysian Police.
Two days later, the local police rescued Fauziah and arrested the suspected kidnappers in Shah Alam, the capital of Selangor state.
Fauziah and her friends were kidnapped together while they were holidaying in Paya Terubong, a suburb of Penang state capital George Town, located on Penang Island. The kidnappers released her three friends shortly afterward, while they transported Fauziah to Butterworth, a coastal town located on Peninsular Malaysia across from Penang Island, where she was forcibly confined for three days.
The kidnappers then moved Fauziah to Puchong, a town around 360km away located just southwest from Kuala Lumpur, and held her there for four days. They then took her to Shah Alam, around a 30-minute drive away, and held her for three days until Fauziah was finally rescued by the Malaysian Police.
The police discovered that Fauziah had injuries all over her body and believed that her kidnappers had chained her, burned her with cigarettes, pricked her with needles and beaten her. They had also restrained her hands and feet with cable ties.
The Malaysian Police had arrested 14 suspects in connection with Fauziah's kidnapping across several locations in Selangor, Perak and Kuala Lumpur, local daily New Straits Times reported.
On Friday (Sept 29), nine of the suspects, including the two Indonesian nationals, were charged under Malaysia's kidnapping law and Penal Code at the Magistrate's Court in George Town, Penang.
They face punishments of up to 40 years in prison and whipping. Deputy public prosecutor M. Darrshini told the court, "No bail is offered for this offence," as quoted on Sept 29 by the New Straits Times.
Source: thestar