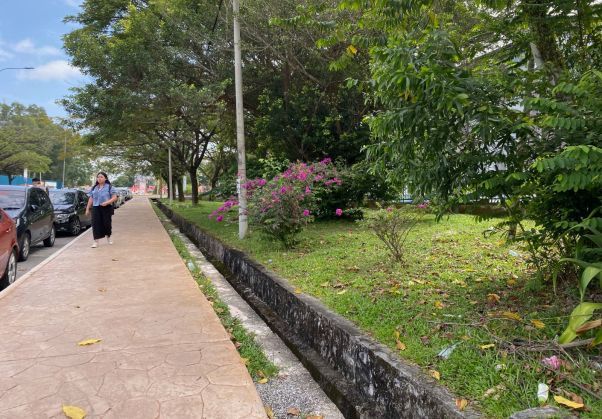 PUCHONG: An illegal garden and several hawker stalls at Pangsapuri Enggang in Bandar Kinrara were demolished after findings showed an increase in dengue cases in the area.
The joint operation by Subang Jaya City Council (MBSJ) had 85 personnel members from its various departments as well as several officers from the commissioner of buildings (COB), the Petaling Land and District Office and the Petaling District Health Office.
MBSJ Corporate and Strategic Management Department director Muhd Azli Miswan said the operation targeted two specific areas, with one section in the rear designated as an unauthorised garden within the apartment's vicinity and unauthorised structures erected by hawkers out front.
"The land is owned by the Tenaga Nasional Bhd (TNB) and also falls under the jurisdiction of the apartment's Joint Management Body (JMB).
"Prior notices were issued by the Petaling Land and District Office and MBSJ's Building Department under the Street, Drainage and Building Act 1974 (Act 133) regarding the demolition or removal of unauthorized structures.
"Today's operation also addressed the dengue issue in the area, which has been linked to the presence of these illegal structures.
"Following investigations by the MBSJ Health Department, several breeding grounds of Aedes mosquitoes were discovered, prompting immediate action.
"The demolition operation was deemed the most expedient measure to swiftly resolve the Aedes breeding and dengue issue in the area," said Azli.
Pangsapuri Enggang alone had recorded 41 dengue cases this year, with three recorded in the past week.
Azli added that the operation aims to safeguard the residents' health and well-being.
"In addition to the demolition, MBSJ plans to conduct fogging and launch an awareness campaign to combat the dengue issue effectively," he said, adding that Pangsapuri Enggang has 1,200 units.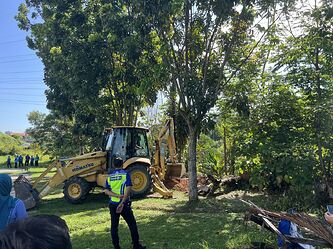 Sources: thestar